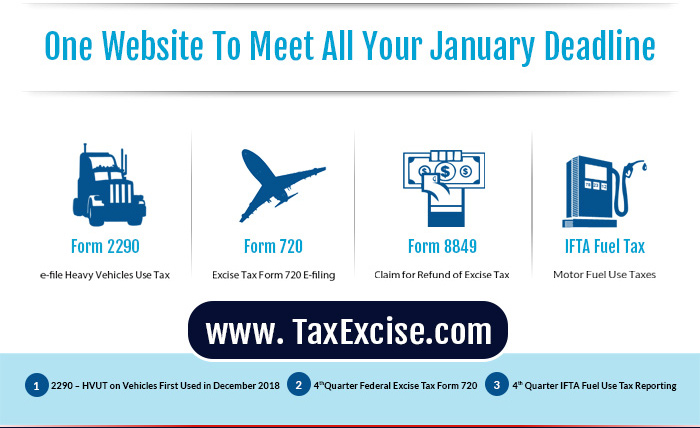 2019 has just begun, but we are already half way through the first month of 2019. Interesting thing about the month of January is that you have three tax deadlines colliding on the same day January 31st.
Taxes that are due:
Form 2290: (HVUT) Federal Excise Tax Form 2290 for vehicles first used in the month of December 2018.
Form 720: Quarterly Federal Excise Tax Form 720 for the Fourth Quarter of 2018.
IFTA: International Fuel Tax Agreement report for the fourth quarter of 2018.
When are the Taxes Due: Continue reading →