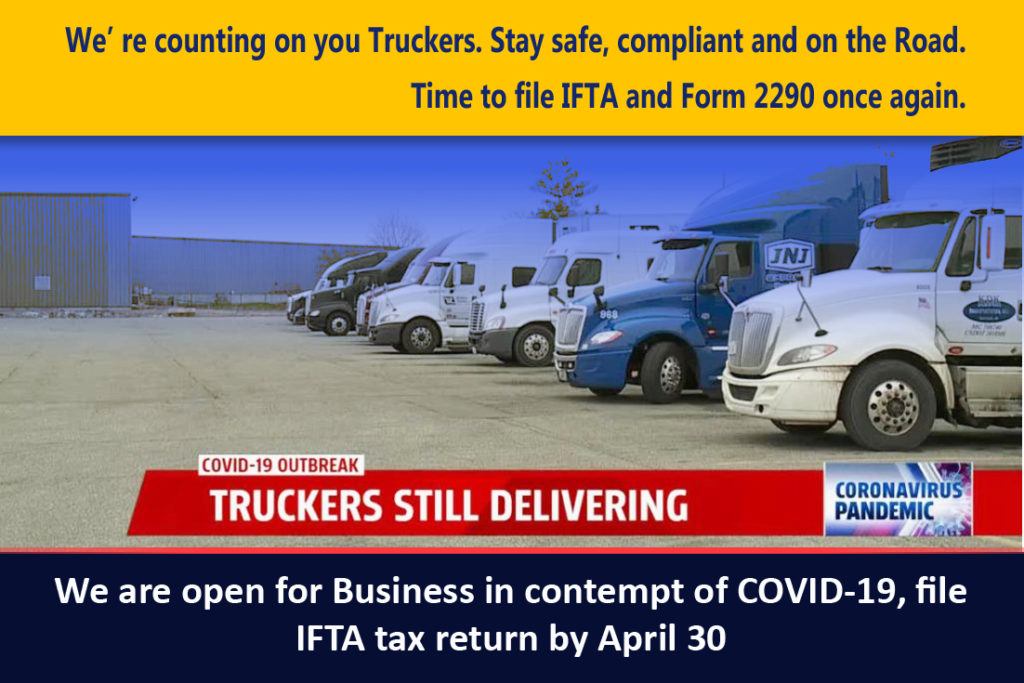 TaxExcise.com is the First IRS Authorised E-file service provider and has been helping businesses and owner operators since 2007 to file and complete tax returns online. Being in business for over a decade and having processed millions of returns we have gained vast experience and knowledge that has allowed us to tackle any fluctuation and unprecedented market changes. Being a trucker essentially means being prepared to expect the unexpected, in this time of crisis with the trucking industry spearheading the fight against COVID-19 as the forefront of transport and supply of essentials we would like to keep you reminded to stay compliant with IRS HVUT form 2290.
The Heavy Highway Vehicle Use Tax Form 2290 is used by truckers as part of their federal tax return. Any vehicle used on federal or state highways with a combined gross weight of over 55,000 lbs has to be reported on Form 2290 and this must be filed every year by the last day of the month following the month of first use. The deadline to have vehicles that were first used or began operations in the month of March is due by April 30th.
With just a handful of currently active e-file providers, we have developed a business continuity plan to stay responsive, this allows us to provide the best customer service and have questions answered in a fast and efficient manner. As we have always thrived to stand out by being the best in line for customer support, we have enabled access to a three-way line of communication, you can speak to us on our toll-free number @ 866-245-3918 or write us an email to support@taxexcise.com to have question answered at your fingertips do try out our LIVE CHAT option available on our user-friendly website.
Stay Safe, Stay Strong, we are in this together.