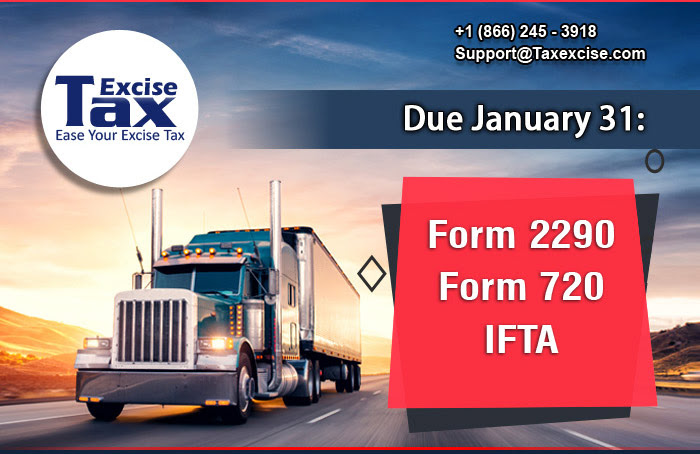 "The time is always right to do what is right" – Martin Luther King Jr.
We at TaxExcise.com / Tax2290.com have always been diverse and play a crucial role in providing a variety of opportunities to electronically submit tax returns to the IRS. Though Paper Filing had previously been a prominent and old school method to complete Tax Returns, due to recent and preceding events most IRS offices insist on having returns completed online.
Being the only IRS Authorised E-File Service Provider that's over a Decade-Old it is important that we stand up to your expectations, enabling our users both old and new to have their tax returns completed on time and stay compliant with the IRS tax laws.
The Federal Heavy Vehicle Use Tax Form 2290 (HVUT) is due by January 31st 2022 for any new vehicle that was purchased or first put into service in December 2021. Be sure to have these vehicles reported on a timely basis before the deadline.
Continue reading