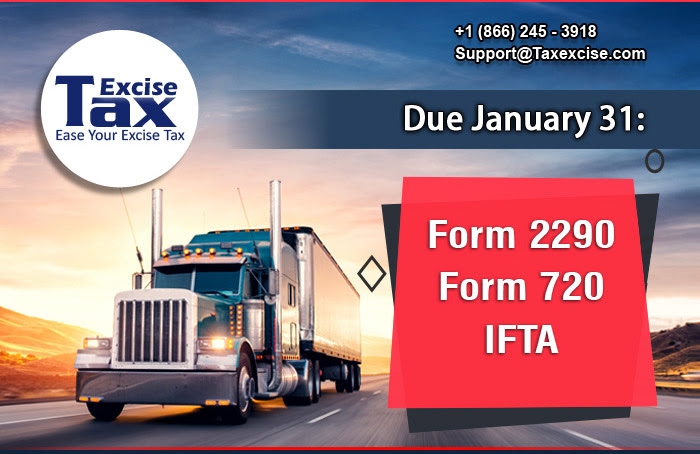 Greetings Taxpayers! TaxExcise.com / Tax2290.com the only e-file service provider that has been there for over a Decade would like to wish everyone a Happy and a Very Prosperous New Year. Hope this year brings you Good health and a lot more tarmac to cover.
We are more than delighted to state that the waiting period is finally OVER! Yes, we have a piece of good news for taxpayers who are waiting to receive their IRS e-filing acknowledgments including the HVUT Form 2290 stamped sch.1 copies for their tax returns submitted during the shutdown period December 26, 2021 – January 6, 2022.
We would like to appreciate your patience during the IRS shutdown, the IRS e-file service is back online and the tax returns are now processed in minutes. The IRS e-file came back up this morning and are accepting electronic tax returns, which means your tax returns submitted during the shutdown will be processed by the IRS today and your e-filing acknowledgments and the IRS stamped sch.1 copies will be sent to your email immediately after.
Since the IRS has officially started accepting returns for 2022 we would like to remind you of the upcoming tax deadlines for January 31st for the following tax forms. Taxpayers can make www.TaxExcise.com their first pit stop to e-file before the deadline.
HVUT Form 2290 For New Vehicles first used in the month of December 2021.
Tax Form 720 Quarterly Federal Excise Tax due for the 4th Quarter of 2021.
Tax Form IFTA (International Fuel Tax Agreement) due for the 4th Quarter of 2021.
Our Tax Experts at www.TaxExcise.com / www.Tax2290.com are available to assist you at 1-866-245-3918 and support@taxexcise.com on all Business days between 9:00 AM to 6:00 PM Central Time. You can also drop us a message on the LIVE CHAT option available on our website.
We are always interested in suggestions that would allow us to improve upon our already high standards and encourage you to submit your thoughts here: https://g.page/Tax2290/review
Happy and Safe Trucking!