The Trucking Industry has always paved the way and played a crucial role in transportation. Nearly every consumer on a daily basis relies on essential goods and supplies that are transported on trucks by drivers. More than 3.5 million people work as truck drivers and since they are always on the road without much access to a computer it makes E-Filing much easier to just use a Cell Phone or a Tablet. By just simply downloading our Tax2290 Mobile App you can now E-file Form 2290 effortlessly.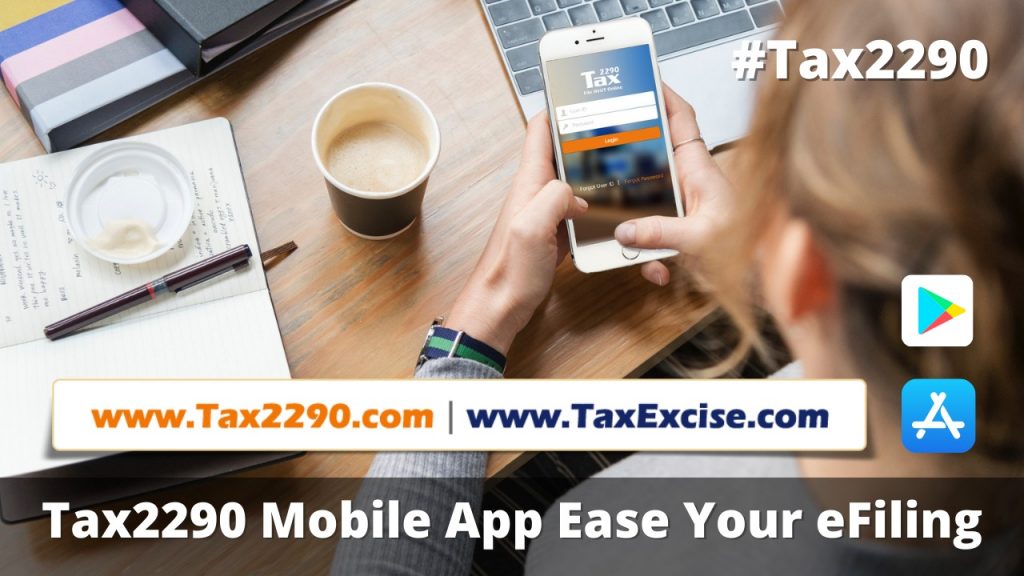 With this tax filing season well under way we would also like to keep you posted on few upcoming Deadlines. Form 2290 is due by July 31st for vehicles first used or started operations in June 2021. For returning filers we would like to keep you reminded that Form 2290 is due now and has to be renewed for the current year 2021-2022. Electronic filing has always been the best way to report form 2290 as it is easy to use and less time-consuming.
Though it's "Easier Said than Done" most users will still have questions after all Form 2290 is just filed once a year. So for users who run into any doubts or have questions on your tax forms do reach our fully operational help desk for added support. This filing season we are operational 7 days a week from 8am to 6pm Central time, and to have maximum outreach in terms of customer service feel free to use our three way line of communication, you can reach us at 866 – 245 – 3918 or write to us at support@taxexcise.com, LIVE CHAT support is also available that allows you to connect with our agents and get your questions answered instantly.
Stay Safe, Stay compliant, and Keep on Trucking!