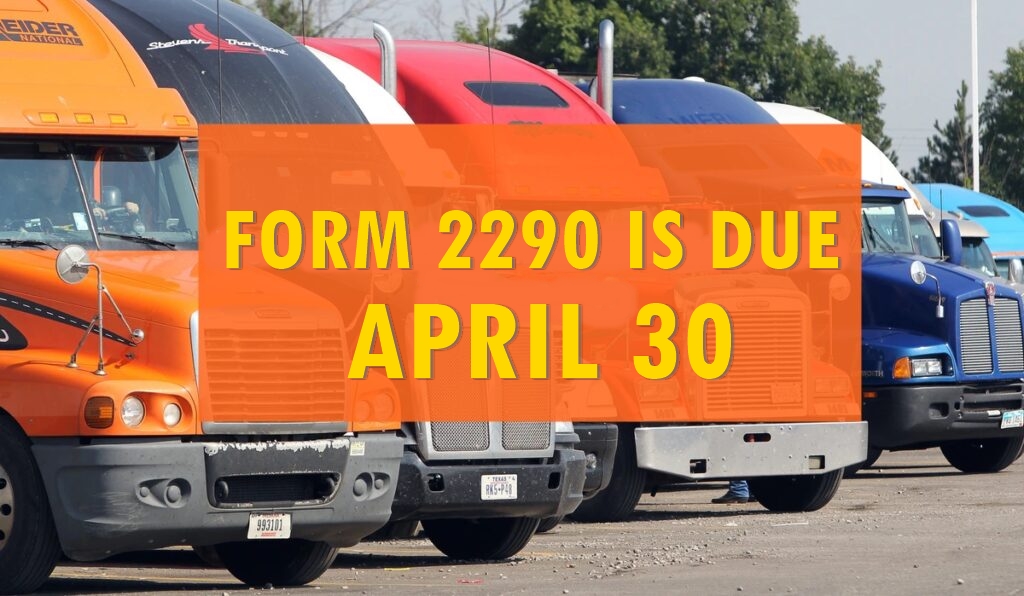 No one should argue that we have a list of taxes scheduled to begin in March. It all starts with your business taxes and progresses to your personal taxes. Are these the only two taxes that must be paid, No!
For vehicles that entered service last month for the first time since July 2020, your Federal Excise Tax Form 2290 (HVUT) is due by the end of the month, just as it is every month. To clarify, any heavy vehicle with a gross weight of 55,000 lbs or more that was first used on the road in March 2021 and has been on the road since July 2020 is required to file a Federal Excise Tax Form 2290 (HVUT) by April 30, 2021. To collect your stamped schedule-1 copy in minutes, it is highly suggested to e-file your form 2290s.
The deadline for the International Fuel Tax Agreement (IFTA) for the First Quarter of 2021 is also this month's end. Although there is no way to file electronically, you should get them prepared online to avoid having to deal with complicated tax calculations.
You cannot get an extension to file HVUT Form 2290, unlike your Business Income Tax and your Personal Income Tax. Form 7004 can be used to request an extension to file your business income tax, and Form 4868 can be used to request an extension to file your personal income tax. Both of these Extension Tax forms are available for E-filing at www.Extensiontax.com.
The deadline for several companies, including most S firms and Partnerships, was March 15. Since the move was announced after the deadline had expired, this deadline remained unchanged. For C companies, the April 15 date was not changed. I hope you were able to file these tax returns or extensions on time. Individual taxpayers, including sole proprietors and single-owner LLCs, who were required to file their tax returns by April 15 this year will have until May 17, 2021, to do so. On deadline, file the original form or a form 4868 extension.
With www.Tax2290.com / www.Taxexcise.com, you can e-file your Heavy Vehicle Use Tax Form 2290 right away to avoid the stress of penalties and interest. When you Efile your federal Excise Tax Form 2290, you might have questions. Get them answered by the best of the industry tax experts. You can contact them by calling 1-866-245-3918, writing to support@taxexcise.com, or using the website's live chat option.