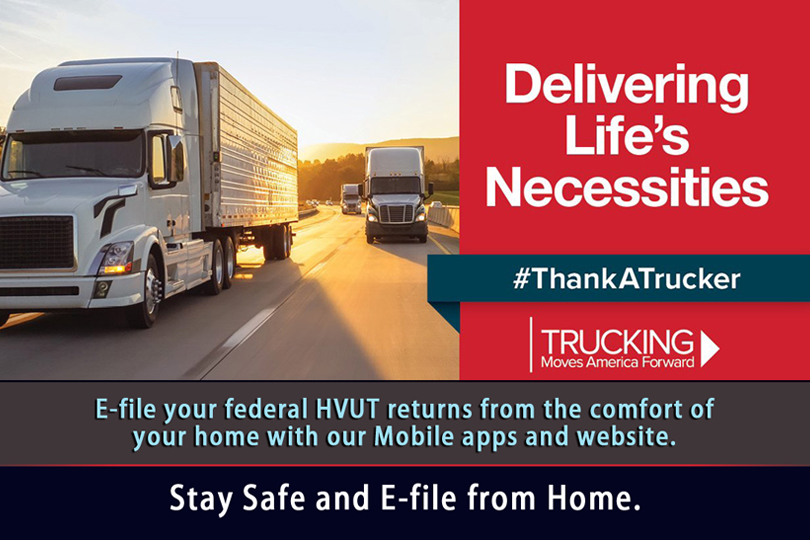 Our heroes never fail to amaze us. If they stop the world stops. Truck drivers brave the new outbreak to deliver goods and services around the country. Though most of the highways are shut down deliveries of groceries and basic supplies have hit an all-time high, with shoppers piling up on supplies. Truckers are working flat-out to keep stores and businesses stocked as consumers worry about riding out home quarantines. Trucking companies are running full throttle to keep up with supply which means as always drivers are needed to stay on the road.
Our greatest strength is our Truckers, we take this moment in appreciating all the efforts taken risking amidst the COVID-19 in delivering the goods/ commodities for the common pubic by staying safe and driving safe, THANK YOU.
We also like to keep you posted that the regular deadline for filing Federal Income Tax Returns has been extended three months, the new deadline to file income tax extension is July 15, 2020, due to the coronavirus outbreak. However, there has been no confirmation on the HVUT Form 2290 filing and tax payment deadline extensions, or for the quarterly federal excise tax form 720 and IFTA. Do tune in or check back with us for any recent updates on tax deadlines. So it would be safer to not miss the current tax filing deadline March 31, 2020, to file Pro-rated Form 2290 due only for vehicles first used in February 2020 since July 1, 2019.
As we navigate this latest economic challenge brought on by the Covid-19 outbreak, we are having to take special measures to keep business "as usual" for our employees and the businesses and owner-operators we partner with. It is important that we provide you the continuous support, guidance with undisrupted service; we've taken all the necessary measures to remotely be at your reach through all our 3-way communication. You can reach us for any kind of assistance related to Form 2290, Form 720, Form IFTA, Form 8849 refund claims and status, and Income Tax extension filings by Phone 866-245-3918, Email: support@taxexcise.com & Live Chat support from our website www.TaxExcise.com.
You might not have access to the IRS offices for the filings due to the lockdown, it would be in your best interest to e-file your Form 2290 from home while quarantined. The IRS has been actively processing all Form 2290 tax returns electronically, use our website to get your returns filed instantly. You may also use our Android and iOS app for your filings.
Be safe out there dear truckers while you deliver us the life's necessities!