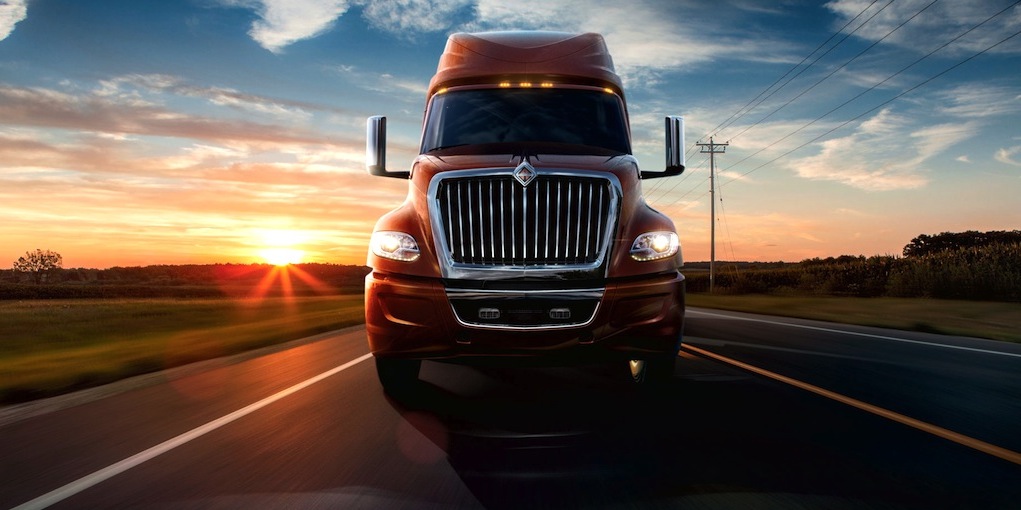 Last week International Truck rolled out the International LT Series Class 8 over-the-road trucks built with driver-centric design and features latest technologies that International claims to deliver up-time fuel efficiency, and driver comfort.
The interior of the LT Series includes better leg room, hip room and elbow room. The all new LT Series includes a smart, proportionally blended mix of traditional & highly advanced features that focuses on drivers comfort.
The interior is completely restructured & packed with features like premium gauge cluster with a digital driver display that's placed within comfortable reach. The classy new display offers up to 15 customizable digital gauges along with drivers real-time monitoring of fuel economy and other important alerts in clear sight. Seriously considering driver's feedback the Truck maker has moved the air horn back to its original position over the driver door.
The All-new LT Series is built to improve serviceability, functionality and reliability. Below are few of the notable features:
For quicker servicing the new single-canister after treatment system has been simplified and has also been made smaller & lighter.
The LT Series comes with stronger poly-carbonate headlight lenses that defend the bright light & intensity providing LED headlamps & fog lamps from damages.
For comfortable access & servicing most of the service points under the hood, in and around the Truck are ergonomically designed.
Compared to the company's most recent fuel economy leader, 2017 ProStar with the Cummins ISX15 engine the LT series provides 7% better fuel efficiency, thanks to its advanced aerodynamics.
The LT Series will be offered in multiple configurations, including daycab, 56-inch low roof sleeper, 56-inch hi-rise sleeper, 73-inch hi-rise sleeper and 73-inch sky-rise sleeper. It will offer customers a choice of engines that provide premium performance.
The LT Series is being launched with the new 2017 Cummins X15 engine, which has horsepower ratings of up to 500 horsepower in the efficiency series and up to 565 horsepower in the performance series. It is also being launched with the new 2017 Navistar N13 engine, which will be available in the spring and has an advanced fuel-efficient 13-liter design that produces up to 475 horsepower and 1,750 pounds-feet of torque from a design that is 500 to 600 pounds lighter than traditional big bore engines.
The Pre-booking's are open now & Production will begin by late November.