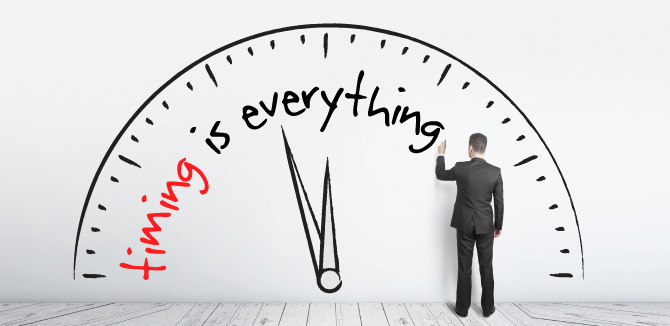 Punctuality is a very important word in a Truckers Dictionary. Once I heard a 15 years experienced Truck Driver say "I'm a little trucker and trucking' is what I do best. It's what I want to do with my life, and that's how I'll be. Driving down the highway, carrying what someone will eat or need tomorrow makes the hair on the back of my neck stand up."
I would say "IF YOU BOUGHT IT, A TRUCKER BROUGHT IT". There is always trouble waiting if there is a delay, be it anything.  Everyone in trucking business is well disciplined and has to follow a strict schedule.
A Perfect Truckers duty is not only transporting goods from one place to another, it also involves a lot of other Social and Economic responsibilities such as paying their taxes on time. Heavy vehicle Use Tax (HVUT) is one of the Taxes imposed by the IRS on usage of Heavy vehicles with a gross weight of 55,000 pounds and above on public Highways.
Though paying taxes is never a joyful experience. Considering the fact that the funds collected from HVUT is used in maintenance of Highways. So if we enjoy something, then we shouldn't mind paying for it. Few years back the only way to file your Tax Form 2290 was by paper. One should either walk into a local IRS office or has to mail a completed tax form 2290 to the IRS. Both the options are time consuming and involve a lot of complicated tax calculations more over you have to wait in a long queue and a waste a day of yours or wait for week's sometime even months to get an approved stamped Schedule 1 copy back from the IRS.
Tax2290.com bought in a huge revolution in the filing process of Tax Form 2290; it developed a web based application to E-file Tax Form 2290. Tax2290.com is the ONLY DECADE OLD Efile Service Provider to E-file federal excise tax form 2290. It takes only minutes to Efile your Tax form 2290 with Tax2290.com and Stamped Schedule one copy will be emailed back in few minutes.
Federal Excise tax Form 2290 is due by January 31st, 2017 for vehicles first used in the month of December 2016 since July 2016. For anymore questions you may have reach our Tax experts @ 1-866-245-3918 or you can write to them @ support@taxexcise.com .