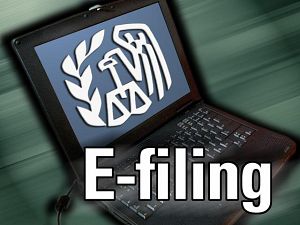 Tax form 2290 filing is a tough task when it is done using paper filing. E-filing technology has made this process really easy and error free. E-filing is nothing but the process of submitting yourHVUT form 2290 electronically over the internet.
Generally there are possibilities for mathematical errors while calculating the returns forTax Form 2290. But currently e-file service provider Tax2290.com have enabled the use of tax calculators that help in eliminating these mathematical errors. Tax calculators are nothing but software that easily calculates the total tax that you need to pay with Form 2290.
Tax2290.com is an efficient e-file provider, which has automated the tax 2290 return filing. Thus the automated process takes care of avoiding Data or forms omission, and Carriage of numbers to wrong lines.
While you e-file your return, all your sensitive data are handled by the system only. The inbuilt provisions in e-filing service enable data maintenance efficiently. Thus your data is safe and retrievable at any point of time. Another interesting facility is carrying forward your data for future references.With paper filing you need to maintain all the data and records by yourself. But as with e-filing all your data is safely carried forward for future reference and usages.
When you e-file your HVUT form 2290 return, the errors that you committed during the filing process are intimated to you on an immediate basis. This helps you to rectify the errors committed immediately and file back your return. Thus you can rectify the errors then and there and resubmit your return instantly.
E-filing provides a completely automated service, thus there is data accuracy and precision. So there is no need for complex procedures from the user end. Always there are increased possibilities for error when there is more manual operation. But as far as the efficiently programmed e-filing process there is minimal or practically no possibilities for errors. Thus it can be clearly elucidated that e-filing ensures precision and accuracy in HVUT form 2290 return filing process.
Considering the above justifications we are clearly and easily able to deduce the fact that technology like e-filing and other sophistication's like tax calculator provided by efficient e-file provider Tax2290.com helps a long way in filing error free tax 2290 returns.
Taxexcise.com is committed to provide the Best in Quality and Service for all our users, www.Tax2290.com /www.TaxExcise.com is a certified, IRS authorized, e-file service provider for Form 2290.Tax2290 is a product of ThinkTrade Inc and a part of TaxExcise.com. We are a BBB accredited company with A+ certification.
For any questions you may have regarding Excise Tax Filings please reach us at 1-866-245-3918 or simply write to us at support@taxexcise.com