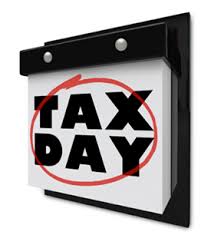 It's time to say goodbye to October 2016, Yes It is the last day of October & it is also Halloween. Hope there is a lot of fun in the air around. We at Think Trade Inc would like to wish you all a very Happy & Spooky Halloween. If you think it's just Halloween & month end that makes this day important then you are missing the icing on the cake. Well you call it a blessing or a curse, Today October 31st, 2016 is the Due date for few very important tax Forms that are supported by Think Trade Inc.
Think Trade Inc's Line of tax Products that is due today:

Form 2290: Today October 31, 2016 is the Deadline to E-file your Federal Excise Tax Form 2290 for Vehicles first used in the Month of September 2016 since July 2016. You may simply log on to Tax2290.com & E-file your HVUT Tax Form 2290 within minutes.
Form 720: Another Federal Excise Tax Form that is due this Halloween is your Quarterly Excise tax Form 720. Form 720 for the Third Quarter of 2016 is due today. E-file it for one last time in 2016, through Taxexcise.com right away to avoid penalties & Interests.
IFTA: International Fuel Tax Agreement (IFTA), for the Third Quarter of 2016 is also due today. Though there is no option to E-file this complicated Report for several States, you may still get them prepared Online through TaxIFTA.com to avoid complicated tax calculations and confusing tax Jargon's.
Now that you know there are several Tax Forms due today & today is Halloween as well so we @ Think Trade Inc would like to gift every single Tax payer who uses our application to E-file their Tax Form. Avail a Flat 10% off on our service fee by applying Coupon Code "HALLOWEEN16" Valid only till Mid Night Today October 31, 2016. Reach Our Tax Experts for even the simplest of question you have @ 1-866-245-3918, Chat with them using the live chat option available on the website or you may even write to them @ support@taxexcise.com .