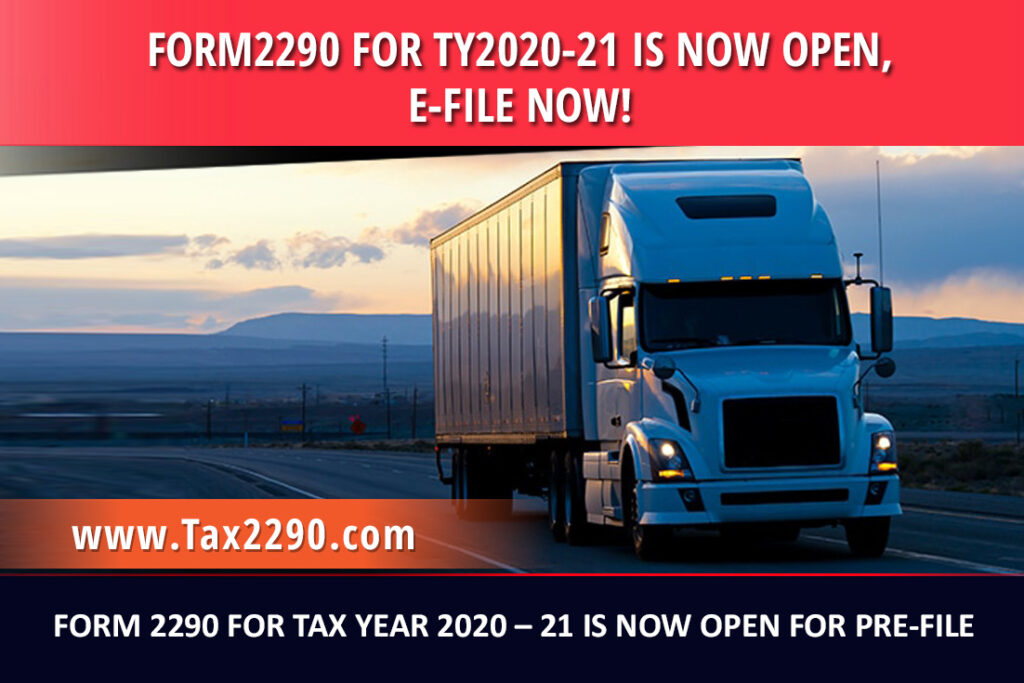 A lot of things can go wrong in trucking, with over a thousand parts working simultaneously to keep your vehicle moving forward, the last thing you need on your mind is to be missing out on a crucial 2290 deadline. Deadlines are quite common in the trucking industry but having a deadline that includes penalties from Uncle Sam is a whole new ball game. We at Tax2290.com have always strived to meet these deadlines by offering our services ahead of time so as to keep our users well prepared and file their 2290's to beat the last-minute rush.
There has always been a last-minute crunch where owner-operators and tax preparers alike wait in line to receive stamped copies, by Pre-filing your tax return this wait period is neutralized. All pre-filed returns will be accepted as soon as the IRS starts processing returns for the upcoming year, this as an added advantage allows you to be the lucky few among the ones who will be receiving their Stamped Schedule 1 copies by the First week of July.
For users who don't have access to a computer, use a mobile or tablet to download our android app simply by just clicking https://play.google.com/store/apps/details?id=com.taxexcise and for ios users https://apps.apple.com/us/app/tax2290-efile/id1475769017?ls=1
Do Visit www.taxexcise.com/ www.tax2290.com for all your E-filing needs, if you do have any further questions or require any assistance to have a form completed, feel free to reach us on our toll-free number 1-866-245-3918 you can also drop us an email @ Support@TaxExcise.com a dedicated feature on our website will also help you connect to us on LIVE CHAT.