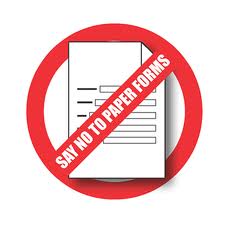 Few years back, The Internal Revenue Service announced that they will not be mailing Form 2290 Package to Federal Excise tax Form 2290 taxpayers. This initiative was taken to encourage electronic filing (E-filing). Although the IRS has mandated Trucking Companies with 25 or more Heavy Vehicles to e-file, the IRS actively encourages everyone Trucker to file the Form 2290 electronically. The IRS has legitimate reason to do this because filing electronically is the quickest, easiest, and safest way to file tax returns.
Fortunately, it has become incredibly easy to Efile Form 2290 or other Tax forms associated with the Heavy Vehicle Use Tax (HVUT) such as Form 8849 Schedule 6. All you have to do is log on to www.Tax2290.com and start filing. You can file your for Form 2290, 2290 Amendments, Form 8849, Form 720, and Prepare your Fuel Tax report (IFTA) through www.taxexcise.com.
The easy-to-use system created by Think Trade Inc, Tax2290.com allows the user to walk through the process at their own speed and asks questions in plain English, not confusing tax jargon's. There are even special deals for Owner-Operators who need to file for multiple vehicles. Tax Professionals can also be benefited from special seasonal pricing for multiple filings for multiple clients.
The IRS Form 2290 exists as a way to pay Heavy Vehicle Use Taxes (HVUT), which must be filed with the IRS for any highway motor vehicle that exceeds a gross weight of 55,000 pounds. IRS Form 2290 also includes what is known as a Schedule 1, which is used to report all vehicles for which you are reporting tax and those that you are reporting suspension of the tax by category and vehicle identification number (VIN). The Schedule 1 may also be used as proof of payment to register your vehicle in any state. Use the stamped Schedule 1 that was returned to you by the IRS for this purpose.
The tax period for filing federal Excise tax Form 2290 begins on July 1st, and ending on June 30th, if a highway motor vehicle is registered, or required to be registered, in your name under state, District of Columbia, Canadian, or Mexican law at the time of its first use during the period and the vehicle has a taxable gross weight of 55,000 pounds or more.
But Any Heavy Truck, that went into service in the month of January, 2017 since July 2016, you must E-file your Federal Excise Tax Form 2290 on or before February 28, 2017 through www.Tax2290.com – The ONLY DECADE OLD IRS Authorized E-file service Provider, for E-filing Federal Excise Tax Form 2290. Feel free to reach us for any assistance you may require @ 1-866-245-3918 or write to us @ support@taxexcise.com .