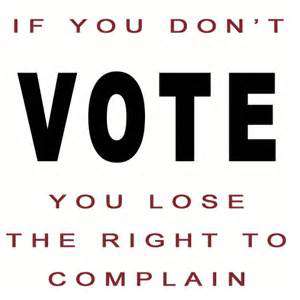 "A vote is like a rifle: its usefulness depends upon the character of the user" – President Theodore Roosevelt
"A man without a vote is a man without protection." – President Lyndon Johnson
Both the above mentioned quotes clearly explains the importance of voting, Statistics clearly prove that interest to participate in voting has gradually decreased among Americans. Only 54.9% of the entire Voting Age population turned out to cast their vote in 2012 Presidential Election. A nation like ours which is considered to be one of the super powers in the entire world comes up with lame reasons for not casting their vote to elect their own President.
Let's make sure that we schedule our day's routine properly and keep a couple of hour's reserved to perform the most important duty of a Citizen. November 08th, 2016 the day to remember and the day we decide our nation's future for at least next four years. Below are the Top reasons given by qualified voters, for not casting their vote in 2012: Continue reading →