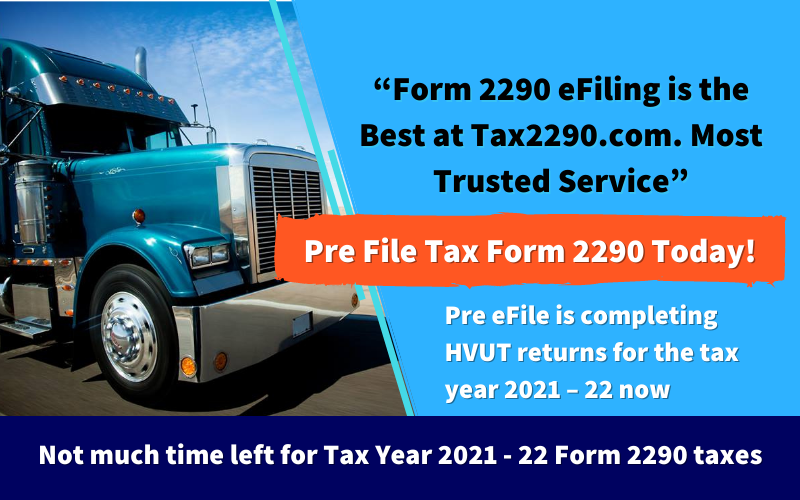 Managing time is very important with trucking business. Pre Filing is managing time with your Form 2290 tax filing, advancing the tax preparation and completing HVUT returns for the tax year 2021 – 22 now and submitting in the website. We shall be holding it until the IRS starts processing 2290 taxes for the 2021 – 22 tax year in the first week of July.
Form 2290, the heavy highway vehicle use tax returns are reported for 12 months period from July 2021 through June 2021. At Tax2290.com we're accepting prefiling for the 2290 taxes, prefiling is advancing your 2290 preparation and receive the IRS Watermarked Schedule 1 proof copy on the first day when your returns is processed.
Don't let this tax preparation take more time, choose electronic filing and we take good care of it. It is as easy as 1-2-3!!!
Continue reading