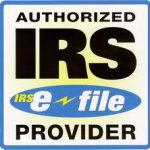 Try IRS e-file: After 21 years, IRS e-file has become the safe, easy and most common way to file a tax return. Last year, 70 percent of taxpayers – 99 million people – used IRS e-file. Starting in 2011, many tax preparers will be required to use e-file and will explain your filing options to you. This is your chance to give it a try. IRS e-file is approaching 1 billion returns processed safely and securely. If you owe taxes, you have payment options to file immediately and pay by the tax deadline. Best of all, combine e-file with direct deposit and you get your refund in as few as 10 days.
Try IRS e-file for Excise Tax Forms @ www.TaxExcise.com "one stop solution"
e-file is SIMPLE, SAFE and SECURED.
NO Calculation needed, just fill and efile. Calculations will be done automatically.
TEXT Alert on status of tax return.
Receive Schedule-1 copy instantly by FAX.
Bulk upload and import, unique features.
Full Service option if you find no time to do your tax returns by your self
One place to e-file Form 2290, Form 8849 & Form 720.
NO hidden charges, pay what to see!!!
Try for FREE!!! and pay only when you opted to do it online.
More unique features, and rated #1 in the industry. First company to get accredited by BBB with A+ certification.
Call our Support Center at 1-866-245-3918 for any support or simple email us at support@TaxExcise.com.
We also offer Extension for time to file Business and Income taxes for 2011 at www.ExtensionTax.com.