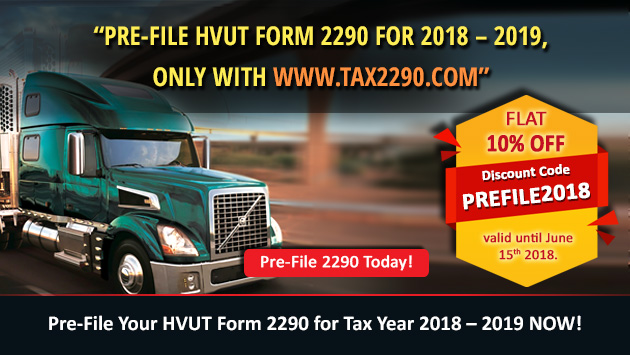 Don't worry when you are not recognized, but strive to be worthy of recognition – Abraham Lincoln
The above said fact is absolutely true, however it really hurts when you strive hard to meet or sometimes exceed others expectation and don't get recognized. If you are in a Profession that is meant to keep others happy and satisfied, for which you lose your precious time with your loved ones and continuously stay away from them for weeks sometimes months it HURTS!
Trucking is one such profession that needs complete dedication and consumes a lot of your precious Time. Hardworking and ever busy Trucking industry professionals work round the clock to keep our Nation Moving Forward. Without them we would have nothing to lead a peaceful life. Is that the only thing Truckers Do? NO! They also pay taxes for the betterment of our Country from their hard-earned Money. ONE Such Tax that they pay in advance for the upcoming Tax Year is the HVUT Form 2290.  The Tax Year for HVUT begins in July and goes on till June of the Following Year and the Taxes are paid in Advance in July and August.
GOOD NEWS: Continue reading →