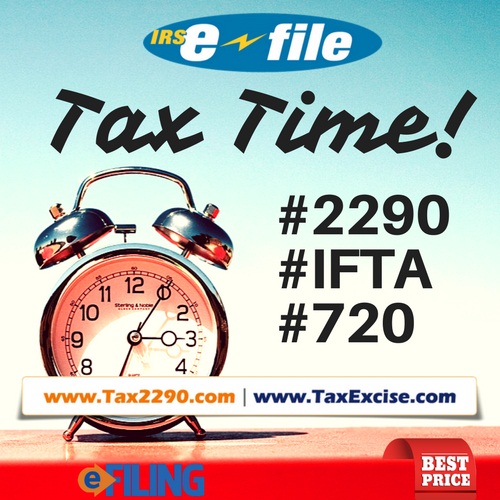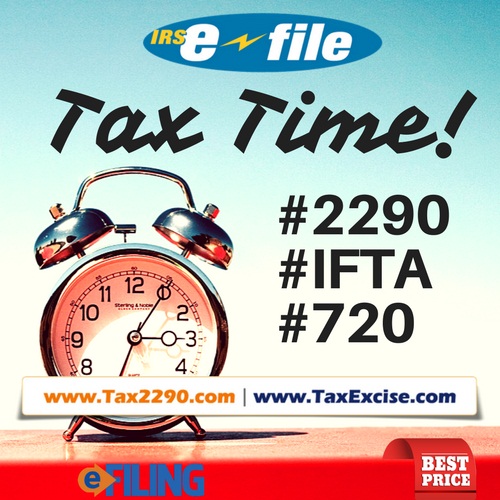 The IRS charges interest from the due date of your return (regardless of any extensions) until you pay the amount you owe in full, including all interest and any penalty charges. Interest rates are variable and may change quarterly.
DEADLINE is the word we commonly hear when it comes to filing our Tax Return to the IRS regardless of which type of Tax return you are trying to file. Now for this month, the Month of July 2019, we cannot but also use the word Deadline to remind you of all the IRS Tax Forms that are due by the end of this month.
Namely,
Tax Form 2290:  This is the Heavy Vehicle Use tax, and this tax is due on any truck that was put into service in the month of June 2019. That being said you should also remember that it is time to renew the Form 2290 for the Tax Year July 2019 through June 2020 for all your existing trucks, even though the deadline for those is by the end August 31, 2019, but why wait when we all know that you will not be able to renew your truck license and Registration until you file your 2290 for this Tax Year.
Tax Form 720: This is a quarterly Federal Excise Tax, which is filed every 3 months and it's due now for the Quarter ending June 2019.
IFTA: International Fuel Tax Agreement (IFTA) is also a quarterly excise tax which allows you to get your sticker to work and travel interstate without which your license might be revoked.
All the above-mentioned Tax Forms is due by July 31, 2019, but having said that it all looks ambiguous and you might be wondering how will you be able to do all these filings amidst all your busy schedules.
Say No More, www.taxexcise.com / www.tax2290.com is here to help with all your filing needs, we are an expert in making ambiguous filing as simple and easy as much as possible, all the above-mentioned Tax form can be done by simply logging on to the website and follow the prompt for a successful filing Also our tax experts are just one ring away from answering any questions you might have in regards to your filings.
Call us or write to us at 1-866-245-3918 / support@taxexcise.com  for any suggestion and queries. You can also ping us on LIVE CHAT for assistance. We are available on Weekends Too!