Hello, truckers! Tax2290.com is filled with appreciation for all your dedication and hard work of our invaluable truckers. We are grateful for choosing us as your Form 2290 HVUT e-filing service partner every season. This year, we take this excellent opportunity to extend our heartfelt thanks to the trucking community who keep our nation moving towards its glory.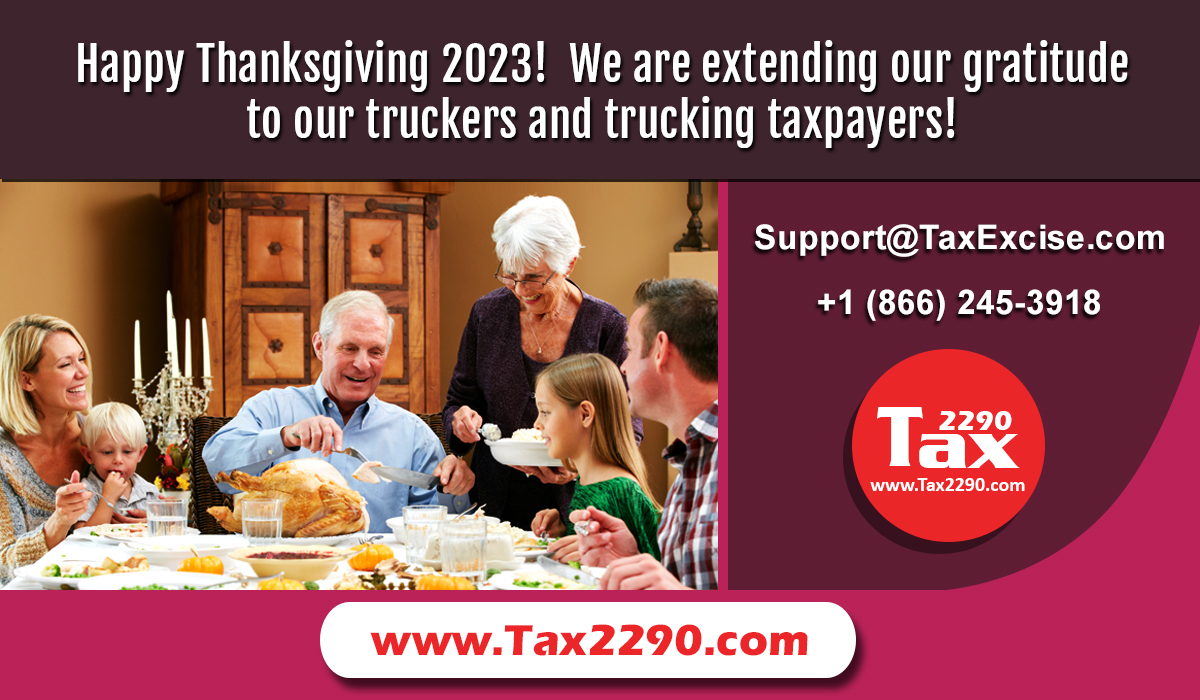 At Tax2290.com, we recognize the tireless efforts of truckers who spend countless hours on the road with our timely services to e-file Form 2290 tax reports on the go. We provide a smooth 2290 e-filing process where you can report your Form 2290 tax returns and get the instant Schedule 1 copy to your email address. Truckers don't have to spend too much time on tedious tax calculations or rely on a third-party preparer to report their taxes on their behalf. Instead, they can prepare their tax reports using the latest features in our platform, calculate the taxes with our tax calculator feature, transmit the reports to the IRS, and get the Schedule 1 copy at the earliest. E-filing Form 2290 is the best method to report your 2290 taxes and have a stress-free tax filing experience.
Presenting the truckers with a complete service package.
Tax2290.com is as reliable as truckers and has similar quality as the hardworking trucking community,
Reliance: All truckers and trucking taxpayers can rely on Tax2290.com for e-filing Form 2290 HVUT tax returns online. Our platform provides a convenient and comfortable 2290 online tax reporting service for all types of truckers.
Affordability: Our service charges suit all truckers, from owner-operators to trucking conglomerates. Every trucking taxpayer can economically report their Form 2290 truck reports online regardless of their fleet size.
Accuracy: There won't be any more delays or errors in your Form 2290 online preparations on our platform. We offer plenty of options to ensure smooth and 100% accurate tax report preparation.
Essential Services: Apart from providing effective Form 2290 e-filing services, we also offer impeccable customer services and timely guidance that helps our users to have a seamless Form 2290 e-filing experience.
At Tax2290.com, we strive to simplify tax processes for truckers and trucking taxpayers, recognizing the critical role they play in the nation's growth and development. As we express our gratitude this Thanksgiving, we pledge to continue supporting these hardworking individuals by offering user-friendly tax filing solutions and dedicated customer service.