Tax2290.com is the quickest, easiest, and best way for filing your Form 2290 (Heavy Truck Use Tax) online with the IRS. Here are a few points to keep in mind while e-filing.• E-file your 2290 returns with Tax2290.com
• Review EIN# [Employer Identification Number]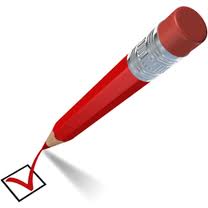 •Review your Tax Year and Month
• Review your VIN [Vehicle Identification Number]
• Choose a payment option to the IRS
• Review all the information
• Double check your Business Name
Choose an IRS payment option:
There are several options to pay the HVUT taxes with the IRS.
• Electronic Funds Withdrawal: The IRS will debit the taxes due from your Bank.
• EFTPS: You have to schedule the payment to the IRS by logging into EFTPS.gov.
• Check/Money Order: The IRS also accepts Check/Money Order as long as it is sent in by the end of the month. We strongly advise our Canadian customers to use this option as EFW will not work for Canadian Banks.
Note: If you choose Direct Debit (EFW) as a payment method, the IRS will not process your return during the weekends, or on federal holidays, but on the next business day.
Review Tax ID Numbers
Carefully check Tax Identification numbers on your return. Your EIN number must be at least 15 days old in order to E-file.
Taxexcise.com is committed to provide the Best in Quality and Service for all our users, www.Tax2290.com/www.TaxExcise.com is a certified, IRS authorized, e-file service provider for Form 2290.Tax2290 is a product of ThinkTrade Inc and a part of TaxExcise.com. We are a BBB accredited company with A+ certification.
For any questions you may have regarding Excise Tax Filings please reach us at 1-866-245-3918 or simply write to us at support@taxexcise.com