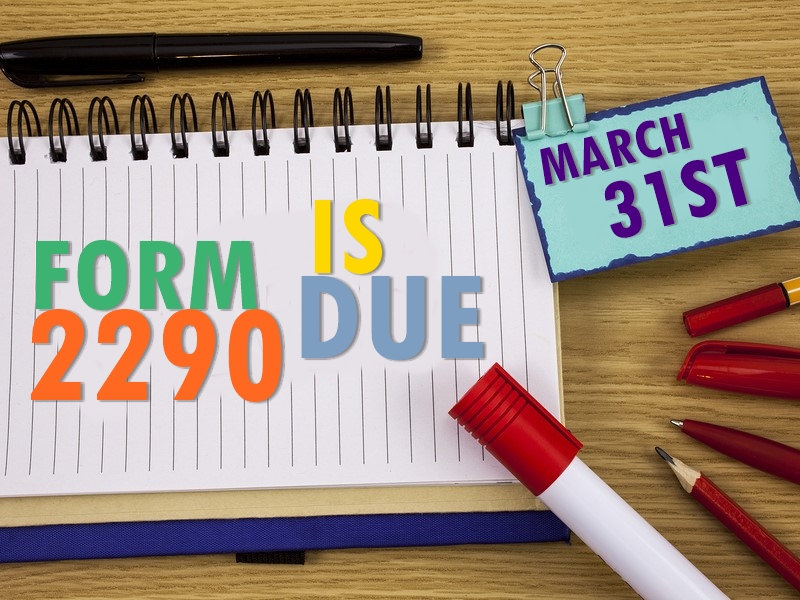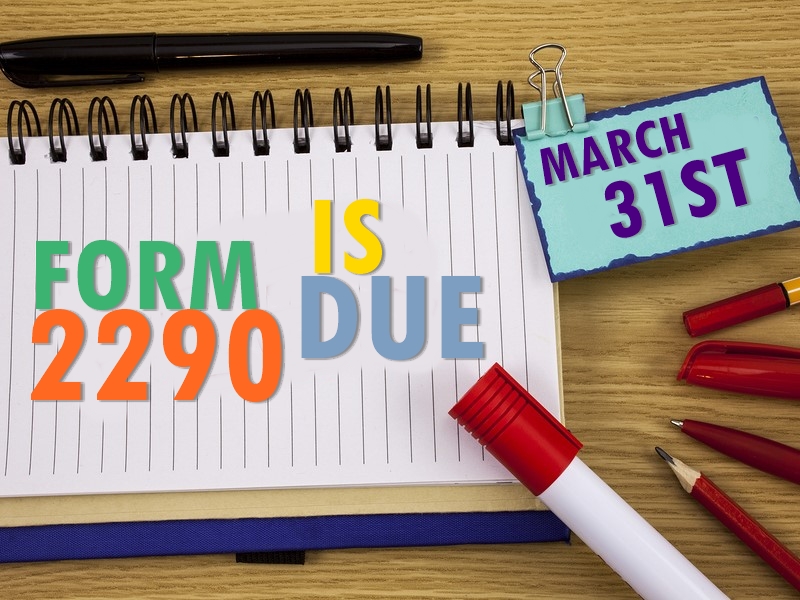 HVUT Form 2290 is due by the last day of the month after the month in which the vehicle was first used, according to federal law. For vehicles first used after February 2021, Form 2290 is due by March 31st, 2021. Assume you bought or re-bought a vehicle in February 2021; if the vehicle has been driven since then, the owner is responsible for paying the taxes over the next 60 days. In this case, the HVUT Form 2290 is used to make a partial/pro-rated tax bill. 
E-filing is an easy and convenient process. The time it takes to get a status report on your tax return is just a few minutes! As a result, you can obtain a digital watermarked copy of Schedule 1 from the IRS to your registered e-mail address, which can be used as evidence of payment for vehicle registration purposes. Tax2290.com is ranked as one of the safest and easy websites by Thawte and McAfee, meaning that our website can be trusted without hesitation. Since all of the data is encrypted, there is never a risk of any information passing through our website becoming compromised.
Please contact us if you need any additional assistance, free quality assistance is available from our Customer Care agents. To talk with one of our tax specialists, call (866) 245-3918 or contact support@taxexcise.com (available 9:00 a.m. – 6:00 p.m. Eastern), or use the website's LIVE CHAT feature. Also, have a peek at our blogs and FAQs. All is only a few mouse clicks away.