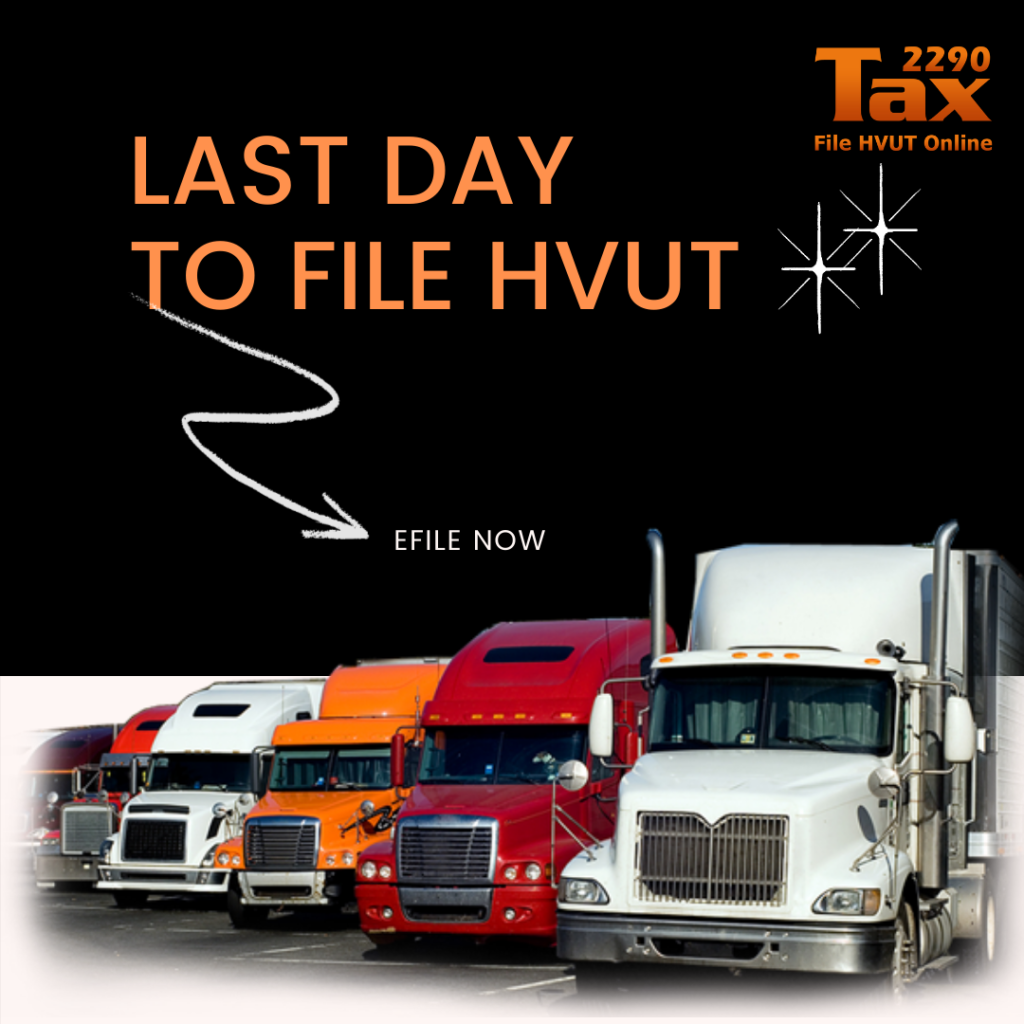 Our time today is in fact the most critical one, floating between the desire and the unbelief. Our grievances are like arrows fired at no goal into the air: they land on our heads without intent and damage us. It's true that we're going through tough situations, but we know what to do first and what the implications are of not completing tasks on time for evolution to prioritise our activities.
Working behind the wheel is not a calculated profession; chaotic is a better way to describe the difficulties encountered by the hardworking, often busy men and women in the trucking industry who work almost 24 hours a day for the betterment of the nation while still making sure that their tax deadlines are fulfilled and due are paid on schedule. In the midst of these stuff, time happens once in a while with their loved ones.
The Federal Excise Tax Form 2290, also known as the Heavy Vehicle Use Tax (HVUT), is one of the most significant tax deadlines for truckers. For hauling trucks carrying 55,000 pounds or more, most truckers file IRS Form 2290, and if you are filing HVUT for the whole tax year, the penalty for failure to file IRS Form 2290 by August 31st is equivalent to 4.5 percent of the gross tax owed, levied annually for up to five months. Late filers who do not pay the HVUT face a monthly penalty equal to 0.5 percent of the gross tax owed.
Form 2290 is also due monthly on a pro-rated basis and you'll be hit with a failure-to-file penalty if you miss the filing deadline and it could get much worse if you also owe money. Now that we're aware of the risks of missing a tax deadline, let's make sure we don't miss the one which is due TODAY, March 31, 2021, for vehicles first used since February 2021. E-file now and receive your stamped schedule-1 copy in minutes.
Please contact www.Taxexcise.com / www.Tax2290.com – A product of ThinkTrade Inc. with any inquiries or complaints. They are the first and only decade old IRS-approved e-file service provider for federal excise tax Form 2290. Do not wait until the last minute to email them at support@taxexcise.com or call at +1 (866) 245-3918. Despite the fact that Our Tax Specialists assist other excise tax filers who file Form 720, IFTA, and Form 8849 on a regular basis, your calls and emails will be given top priority due to the deadline today.