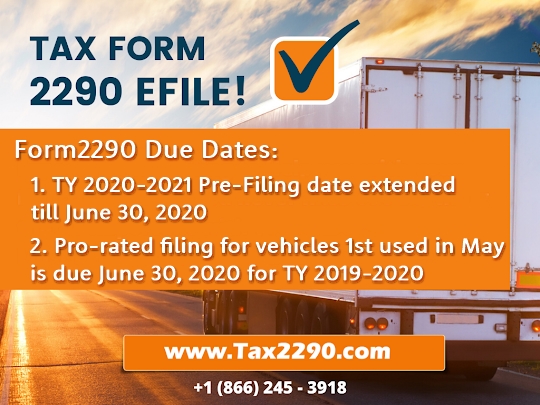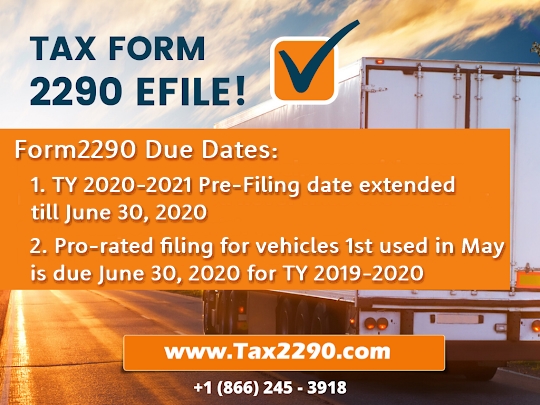 Time and Tide waits for no man.
A few words of wisdom a veteran truck driver once said, Never wait until tomorrow for what can be done today. Trucking is a fast-paced business and meeting deadlines have almost become an everyday routine, let it be delivering orders or the time crunch involved in transporting essential consumables. With all these responsibilities on your to-do list, the last thing you wouldn't need is to miss out on filing a very important tax return. One such crucial deadline would be the Heavy Vehicle Use Tax Form 2290 which comes by once every year.
Our endeavor at Tax2290.com has always been to strive and help our users file and complete tax returns ahead of time, this helps them to stay ahead of the curve and receive much needed Stamped copies to keep on trucking while still staying compliant with the IRS.
Having said that, we would like to keep you reminded that the Pro-Rated Form 2290 is due by June 30 for vehicles first put into service in the month of May. For returns that are being Pre-Filed for the upcoming tax year 2020-2021, the stamped copies will be issued as soon as the IRS begins to process returns from July 1.
The IRS offices might not be at your reach, but their E-file services are fully operational and Form 2290 HVUT returns for the current year July 2019 – June 2020 is still being accepted and stamped copies are returned within a few minutes.
Our modernized business continuity plan and our three way line of communication has enabled us to provide you with the best customer service, our tax experts are at your disposal for any Federal tax-related questions. Feel reach us on our toll-free number @ 866-245-3918 or drop us an email to support@taxexcise.com do also try out our LIVE CHAT option available on the website. We're available on all Business days between 9:00 AM to 6:00 PM Central Time.
Stay Safe, Stay compliant, and Keep on Trucking!