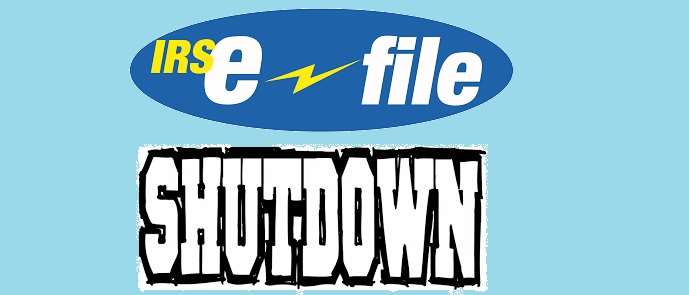 It is a Known Fact that IRS E-file Servers will be shut down for Year End Maintenance every year by Christmas to prepare their systems for the upcoming Tax Year's Filing. The IRS has posted it on their official website www.irs.gov that the MeF Production Shutdown/Cutover is scheduled to begin at 11:59 a.m., Tuesday, December 26, 2017, to prepare the system for the upcoming 2018 Filing Season.
During the Shutdown period the IRS will not accept or process any E-filed tax return. Though the IRS servers will be down, www.Taxexcise.com / www.Tax2290.com – Product of ThinkTrade Inc., will continue to accept tax returns. The tax returns that are filed during the Shutdown/Cutover time will be held securely on our servers and will be submitted to the IRS once their Servers are up and running, which is expected ONLY by the first week of January 2018.
Truckers, Trucking Companies & Tax Preparers who have returns to file for the Month of December are advised to E-file their Heavy vehicle Use Tax Form (HVUT) Form 2290 before the Christmas Weekend so that you won't  be bothered by the E-file Shutdown.
The IRS may not be available to assist you during the shutdown period but Taxexcise.com and its Tax Experts will be available to assist you even during the Production cutover time. Feel free to reach our Team @ 1-866-245-3918 or write to us @ support@taxexcise.com or ping them using the LIVE CHAT option available on the website.