Dear truckers! We wish you a Happy New Year 2023, and let this new year pave the way to a lot of wonderful beginnings and happiness. The tax season has been going on since last July and will end by this June. We have crossed half of the tax period, and June will arrive sooner than expected. Therefore, we suggest all truckers and users look ahead to the upcoming tax season and report the 2290 taxes on time.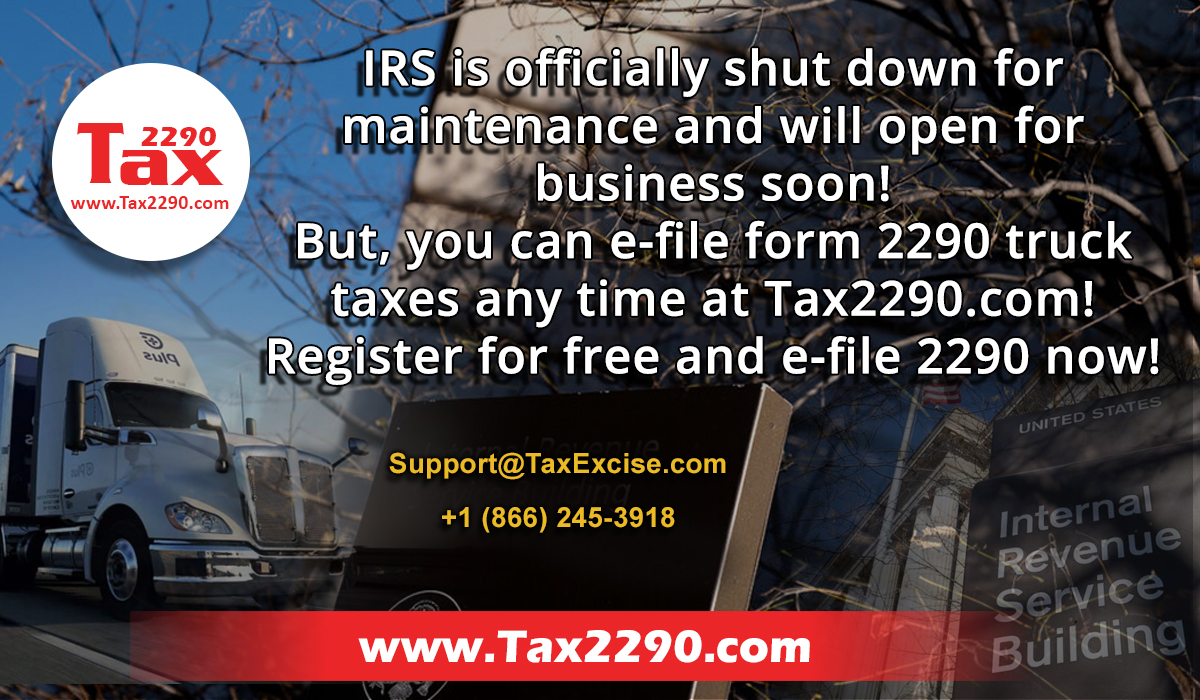 E-file form 2290 at Tax2290.com and save time!
IRS is closed for maintenance during the holiday season and will open for business any time this week. During this downtime, the IRS will not accept or process any tax returns or tax-related requests. So, the truckers can only file their tax reports once the IRS opens for business. But that's not the case for Tax2290.com; you can e-file form 2290 and other form 2290 reports any time you want. We will securely hold the tax reports in our system and transmit them to the IRS once they open for business. In this way, you save a lot of time by preparing your tax reports at your convenient time. You can be stress-free because we will transmit the reports to the IRS, and you will receive the IRS-stamped schedule 1 copy or IRS acceptances directly to your registered email address.
Best place to e-file form 2290 HVUT online!
Tax2290.com is an IRS-approved modernized form 2290 HVUT online e-filing services provider proudly serving the trucking community of the United States for over a decade. We specialize in delivering a convenient web platform with an upgraded user interface that gives an excellent user experience to prepare, transmit and pay the 2290 taxes online to the IRS. Once the user e-file form 2290, the IRS will process the reports at once and send the IRS digitally stamped schedule 1 copy to the registered email address. Users can download and print it for all purposes, like insurance, registration, etc.
Convenient features for easy 2290 e-filing!
Tax2290.com has many unique features that fasten up your entire tax filing process. You can use the bulk upload option to upload all your vehicle information at a time and prepare the 2290 tax reports for them. You can also avail of the tax calculator feature to estimate your taxes beforehand and plan your tax payments accordingly. Also, Tax2290.com provides text alert services to receive updates on your 2290 tax returns processing status from the IRS. You can get your IRS-approved schedule 1 copy through fax if you opt for our fax service.
Contact our customer care for further support!
You can contact our customer support team to learn more about our electronic filing and solutions for form 2290 HVUT. They will answer all your questions and support you in every way to fulfill all your form 2290 e-filing needs and other requirements. So, contact our customer support team at 1-866-245-3918 (toll-free) or write to us at support@taxexcise.com; we will reply promptly.