Hello, truckers! It's already May, and the next tax period for form 2290 highway heavy vehicle use tax is almost here. And IRS is preparing to start accepting the form 2290 for the new tax period as soon as it begins in July 2022. Truckers and truck taxpayers must file Form 2290 and pay the truck tax amount to the IRS and get the IRS approved schedule 1 copy to continue their smooth operation on the public highways for a year. 
The Next Tax Period, 2022-2023, is approaching soon!
Generally, the tax period starts at the beginning of July and lasts until the end of next June. So, the truckers should report their truck tax using the HVUT form 2290 and pay the tax amount in advance for the whole tax year. The deadline to file Form 2290 to the IRS is on or before the end of August every year. IRS is very strict about the taxes and its deadlines. Therefore, the taxpayers should not miss out on the deadline, or else they will be liable for penalties, interests, and late charges.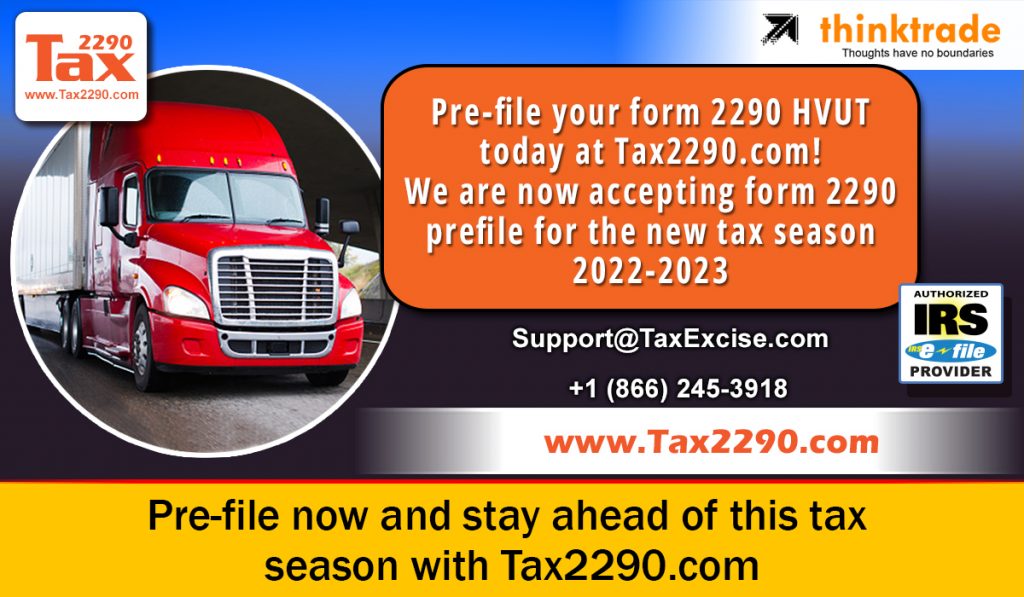 Continue reading