Hello, truckers! Tax2290.com wishes you a merry Christmas and a happy new year. This year has been another incredible one for us, and we would like to thank you for helping us reach this milestone. We will work towards making your form 2290 tax e-filing more fantastic through our innovation, technology, and development.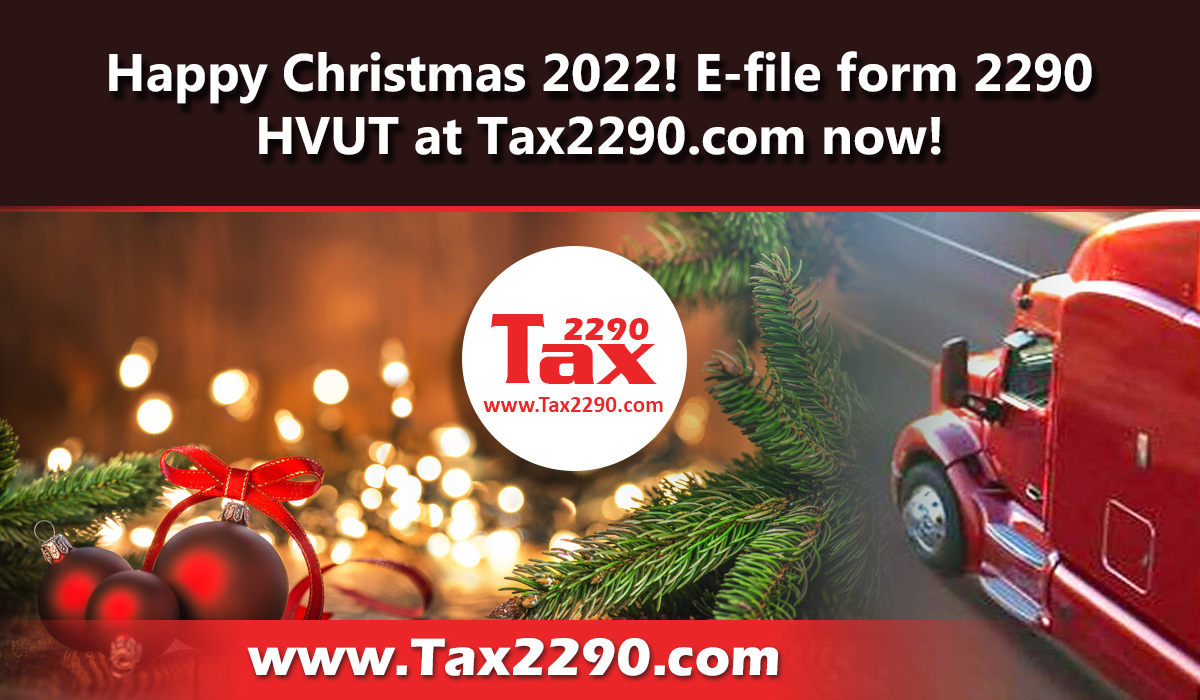 Tax2290.com is the best platform to e-file form 2290 online.
Tax2290.com is an IRS-approved form 2290 HVUT online e-filing service platform where all truckers and trucking taxpayers can report and pay the form 2290 truck taxes directly to the IRS. Once you successfully e-file form 2290 at Tax2290.com, you will receive the IRS digitally stamped schedule 1 copy to your email address. You don't have to wait in lines or send your tax forms and reports through the mail and wait for weeks to get the approval. You can do all these activities online at TaxExcise.com in just a few minutes using your smartphones, PCs, or laptops from the comfort of your home, office, or anywhere.
Convenient platform with a DIY approach.
Tax2290.com offers a convenient platform to e-file form 2290 online. Our state-of-the-art user interface allows you to prepare and e-file form 2290 all by yourself. Our platform provides the best user experience where the complete e-filing is do-it-yourself basis. You need no expert guidance or support to e-file form 2290 on your behalf. Also, Tax2290.com has many attractive features that help to file your tax reports effortlessly. Our platform takes you through a simple step-by-step approach to prepare 2290 tax returns, transmit them to the IRS, pay the tax dues and receive the IRS digitally stamped schedule 1 copy.
Affordable solutions to e-file form 2290 related forms.
Apart from Form 2290 e-filing, Tax2290.com offers VIN correction filing, form 2290 amendments, and form 8849 schedule 6 refund claims for your previously paid tax dues. You can choose your preferred services from the menu, prepare the reports online, attach the supporting documents, and e-file them to the IRS right away. Once you transmit your request to the IRS, they will process it at once and send instant acceptance or a revised schedule 1 copy to your email address. Tax2290.com offers the most economical service charges to e-file form 2290 online. Single vehicle returns cost just $29.99 on Tax2290.com, and there are many seasonal and package prices. For more queries, please get in touch with our customer support executives at 1 – 866 – 245 – 3918 (toll-free) on all working days from 8 AM to 6 PM or write us at support@taxexcise.com.