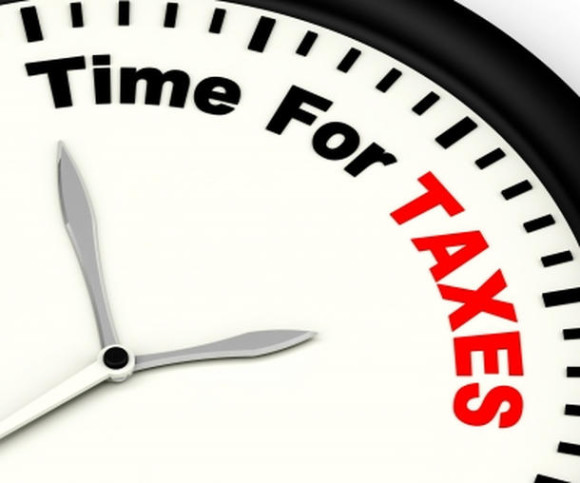 "Like mothers, taxes are often misunderstood, but seldom forgotten." — Lord Bramwell, 19th Century English jurist. Taxes are what we pay for civilized society, Unsure about any other industry but Trucking community and truckers never skip their Taxes. Being said that we know that truckers and the entire Trucking Community are like the seconds hand on a clock working and busy every second. It is quite understandable that they might forget one of the hundred taxes they file.
One such tax that is due only once a year is the Federal Excise Tax Form 2290. This tax Form is always filed in advance that is for the tax year that begins July 2017 and goes on till June 30th 2018, the Taxes have to be paid in 2017 itself. This is just opposite to other taxes that we pay, normally we file our federal income taxes after the end of the tax year it almost common for all other Taxes Except for HVUT form 2290.
Knowing that the Entire Trucking Community is busy it won't be fair if we do not remind them about the upcoming Tax Deadline. So here we go Truckers Federal Excise tax form 2290 for Tax Year 2017 – 2018 is due now. You may refer to your Stamped Schedule 1 copy that would give you a shock because it has expired already. All you have is just 2 months to renew your 2290's you must file and get a stamped schedule 1 copy on or before August 31st 2017 for tax Year 2017 – 2018.
Like every year www.tax2290.com / www.Taxexcise.com – Products of ThinkTrade Inc, THE ONLY DECADE OLD IRS authorized E-file Service Provider for E-filing Federal Excise Tax Form 2290 (HVUT) is certified by the IRS to Electronically Submit Tax Form 2290 for Truckers. There were thousands of Truckers who pounced on the opportunity provided by www.tax2290.com / www.taxexcise.com to Pre-file HVUT in the month of June and are now among the ones who already have a Stamped Schedule 1 copy for Tax Year 2017 – 2018.
You are still not late to E-file Form 2290 Heavy Vehicle Use Tax. Log on to www.tax2290.com / www.Taxexcise.com – Products of ThinkTrade Inc, and File your Form 2290 and get your Stamped Schedule 1 copy in minutes and will be all set to hit the Road. For any assistance reach our tax Experts @ 1-866-245-3918 or write to them @ support@taxexcise.com or ping them using the live chat option available on the website. They are working even on Weekends to support you all with your questions and queries.