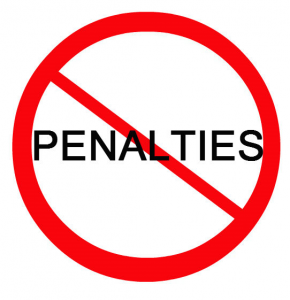 Truck Drivers go through a lot of stress because, of heavy traffic, long hours, low pay, increasingly difficult regulations, unrealistic delivery schedules, and a lack of respect for the profession in general. Only folks in Trucking Community know how difficult it is to do the job and how necessary it is for the country to exist and how most people have little or no respect for us or for what these living super hero's do. To the rest of the world Truckers are nuisance or a moving obstacle if not a hazard.
All the above mentioned details are facts faced by every Trucker, listed above are few drops from the ocean of problems faced by Truckers. One more trouble Truckers normally run into is not meeting their Tax deadlines, they do not do it purposely but it tends to slip out of their minds in their busy schedule. If they fail to file their Taxes on time, it's for sure that the IRS is not going to spare them. Penalties, Interests and lot more are on the way once a Tax Deadline is missed.
Now that we know about the consequences of missing a Tax Deadline, Let's not miss the upcoming Tax Deadline that falls by the End of the Month. Federal Excise Tax Form 2290 otherwise known as Heavy Vehicle Use Tax (HVUT) is due by the End of this month for Vehicles first used in the Month of October.
For questions & queries feel free to reach www.Taxexcise.com / www.Tax2290.com – A product of ThinkTrade Inc. They are the First ever IRS Authorized & ONLY DECADE OLD E-file Service Provider for E-filing Federal Excise Tax Form 2290. Do not wait until last moment call them anytime @ 1-866-245-3198 or write to them @ support@taxexcise.com or ping them using the LIVE CHAT Option on the website.