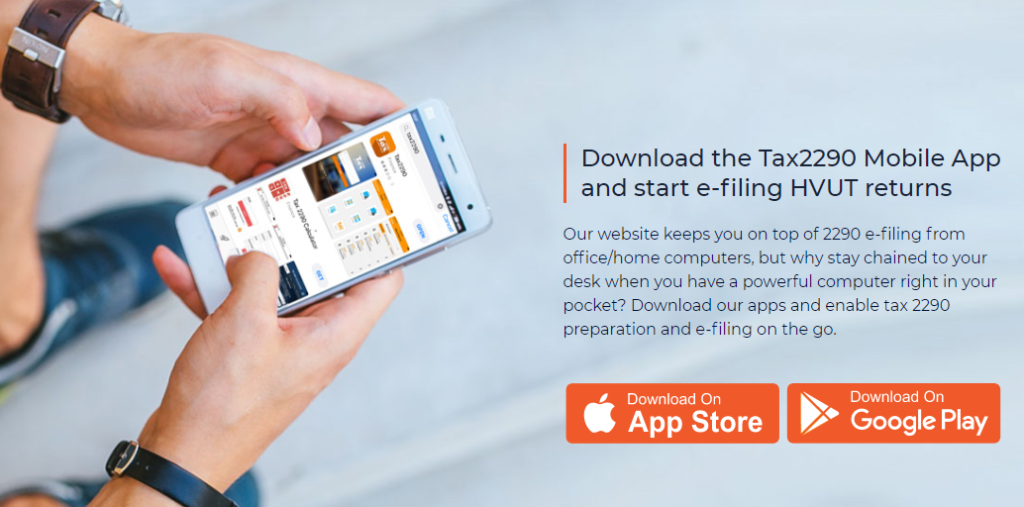 Hello, Truckers! As you've most likely seen, the world has gone portable. Truth be told, Internet use on cell phones and tablets is presently higher than Internet utilization on work stations. Unmistakably imparting quickly and precisely through your smart phones is a higher priority than any time in recent memory.
For truck owner-operators who are mostly on roads, handy amenities are always a boon. Just like the sight of a good quality truck stop when you think of resting or an unclogged roadway when you have to make an important time-tight delivery. The mobile version of the Tax2290 application which has been brought to life as a diagnosis of the importance of your time is sure to refresh your mind every time you file your tax form. Users can easily file their Form 2290 from anywhere, anytime on simplified screens, and get their stamped schedule 1 copy at a great response speed.
How to Use: If you're on an Android gadget, head over to the Google Play Store and download the app. In case you're on iOS, download it from the App Store. Then, open the application on your mobile and you'll be guided through the set-up interactions. Need more definite guidelines? We have you covered for both Android and iOS gadgets.
Be generous to spread goodness. Recommend Taxexcise.com / Tax2290.com! for its Simplified screens, Easy navigation, online payment, IRS quick transmission, and for receiving IRS watermarked Stamped copy of Tax Form 2290 within minutes!
Whether you're filing through the smartphone app or web browser, We have an accomplished support staff holding back to address your inquiries and guide you through your tax return forms. We're working from 9:00 AM through 6:00 PM Central Time on all business working days. Reach us @ 866-245-3918 or write us an email @ support@taxexcise.com or Live chat for instant assistance.
Happy Trucking!