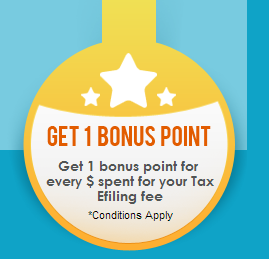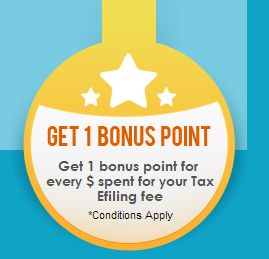 When you sign up with http://TaxExcise.com and http://Tax2290.com for 2290 tax electronic filing service, you become part of the family. Not only that you can also bring your friends too here for enjoying seamless, fast and simple e-file service; where you can earn big and some great rewards for just bring them in. So come on, Join the Family. MORE you refer your Friends! MORE your hard earned money gets saved!! That's Sounds Interesting right! a loyalty program that makes tax filing as rewarding as fun. The program is to create an opportunity to share the love and care across, as we're celebrating Friendship Day this August 7th. let this be towards welcoming Friendship Day with love and care.
Heavy Vehicle Use Tax Form 2290 E-file
The Federal heavy vehicle use tax form 2290 is due now and up for renewal. Anyone who registers or renew tag on a heavy highway motor vehicle in their name with a taxable gross weight of 55,000 pounds or more must file Form 2290, Heavy Highway Vehicle Use Tax Return.
You must e-file your Form 2290 if you are filing for 25 or more vehicles, however IRS encourages e-filing for anyone required to file Form 2290 and to receive quick delivery of their watermarked Schedule 1 receipts. With e-file, you'll get it almost immediately after IRS accepts your e-filed Form 2290. For vehicles first used on a public highway during July, file Form 2290 and pay the appropriate tax between July 1 and Aug. 31. The 2290 truck taxes need to be reported and paid in full by August 31st, to avoid late fee and penalties on missing deadlines.
Loyalty Should Be Rewarded
This is the time for you to share happiness and care to your loved ones! You are so excited with the 2290 efiling service of http://TaxExcise.com. Now pass on the message to your friends who needs to complete 2290 and Schedule-1 get rewarded.
When you refer your friends to us and by the time your friend makes his/hers first successful payment with us, you would receive additional 30 bonus points to your account automatically. Sharing with friends is fast and easy, and there's no limit to how many friends or how many 30 points you can earn.
Loyalty Bonus Points
TaxExcise.com | Tax2290.com has come out with an unique loyalty bonus points program where everyone using our service is honored with bonus points that can be redeemed as discounts back in the website from our service fee. Very simple, that is for every dollar you spend with us to pay our service fee you will be rewarded with equal amount of bonus points, For instance if you pay $29.99 as our service fee instantly you will be rewarded with 30 Bonus Points. You can have a clear track of all your bonus credits transactions from the bonus credit info page under your account at Taxexcise.com.
For the every 10 bonus points you have, you are eligible to redeem and avail discount of $1 minimum from our service fee. Likewise the more bonus points you have, more the discount will be. When we say more the discount will be, we meant the real maximum. Yes, you can avail the utmost discount and can pass through our filing for absolutely FREE OF COST.
Read more here
No it is all your to gain more when you e-file your 2290 truck tax returns with tax2290.com, an IRS Authorized e-file provider servicing American Truckers for a decade now.
Getting start with 2290 e-file
To start with your 2290 truck tax e-file you need to have gather couple of important information about your business and vehicle and they are…
Employer Identification Number. You cannot use your social security number. Don't have an EIN? Apply & allow two weeks for your new EIN to be established in IRS systems before filing.
Vehicle Identification Number of each vehicle.
Taxable gross weight of each vehicle and type of use
If opting for EFW (DIRECT DEBIT), then your bank account number, bank and routing number.
E-file is simple, easy and quick. We can walk you through the website screen-by-screen. Our tax experts will help you with your 2290 related questions. Connect with us in (866) 245 – 3918 or simply write to us at support@taxexcise.com