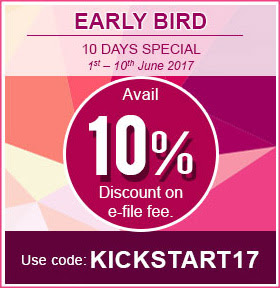 Trucking is a tiresome industry and there are no second thoughts on that, but what makes it more stressful is when a Tax deadline arrives. Well talking about deadlines, we have reached almost the end of HVUT Tax Year 2016 – 2017. You can now refer to your Stamped Schedule 1 copies that you currently hold that about to expire by the end of the month that is June 30th.
Though the IRS gives you two months time to renew your Form 2290 for the upcoming Tax Year 2017 – 2018 i.e. until August 31st. Remember, you will not be the only one who would be attempting to file your Federal Heavy Vehicle Use Tax Form 2290 within the allocated time frame of two months. There are millions of Truckers and Trucking Companies waiting for the clock to tick and would be rushing to get their returns filed and accepted.
The Prime motive of www.Tax2290.com / www.TaxExcise.com – Products of ThinkTrade Inc, is to keep the hard working, ever busy Trucking community in a comfort zone At least when they file their taxes. With this noble thought in mind ThinkTrade Inc Launched the First Ever web based E-file Application 10 years ago to E-file Heavy Highway Use Tax Form 2290 (HVUT). We did not stop right there, we always had our research & Development team active to listen to comments, suggestions & feed backs from our users.
After all these years of hard work and dedication now www.Tax2290.com / www.TaxExcise.com – Products of ThinkTrade Inc is the ONLY DECADE OLD IRS Authorized E-file Service Provider for 2290 Online filing. We have upgraded our application with latest technology to make it even more users friendly. With very minimal number of pages to navigate, you can now E-file within minutes.
It was brought to our notice by HVUT Form 2290 E-filers that the time frame provided by IRS is not enough to get their HVUT E-filed. After some serious research and taking advice from Industry's best Tax Expert, we came up with a concept of Pre-File, this option will allow Federal Heavy Vehicle Use Tax Payers to E-file their Form 2290 even before the IRS starts accepting the returns for the upcoming Tax year.
Our application is now all set to accept HVUT Tax returns for the Upcoming Tax Year 2017 -2018. You can submit your Federal Highway Use Tax Return for Tax Year 2017 -2018 on a Pre-file basis, which will be processed and accepted by the IRS when they open their gates for tax Year 2017 – 18. The IRS may not Reward you for being an EARLY BIRD, but we sure will use promo code "KICKSTART17" to avail a flat 10% discount on our e-file preparation fee.
So by Pre-filing you not only be on time or early but you will also be saving 10% from the service fee. All you Early Birds are welcome to contact our Tax Experts @ 1-866-245-3918 or write to them @ support@taxexcise.com .