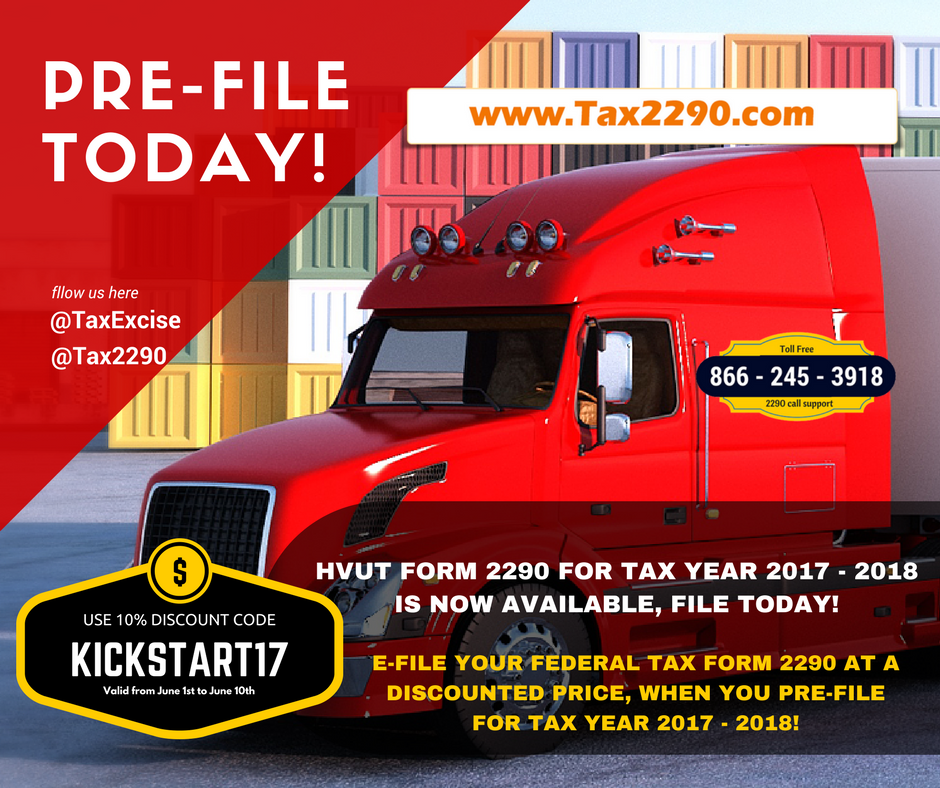 "What is the recipe for successful achievement? To my mind there are just four essential ingredients: Choose a career you love, give it the best there is in you, seize your opportunities, and be a member of the team." – Benjamin Franklin Fairless. Out of the four aspects mentioned above, Truckers and the entire Trucking Community will be rated 10 out of 10 in three of them. That is, they chose the career they love the most, of course they give the best in whatever they do & they are definitely Team players. But they miss out one ingredient, which is seizing the Opportunities.
If a window of opportunity appears, don't pull down the shade. How true is that? We do buy unwanted things when we see the flashing board that reads "SALE". But we do not capitalize on a discount offer that will save some of your hard earned money. Let's not beat around the bush, it is a known fact that every heavy hauler must file a Form 2290 HVUT for his / her rig on or before August 31st every year. E-file is a blessing for all those Heavy Highway Use Tax Filers. Introduction of E-filing for HVUT Form 2290 happened a decade ago, Ever since HVUT E-filing became a common term among Truckers.
Pre-filing was introduced by www.Tax2290.com / www.Taxexcise.com – Products of ThinkTrade Inc to extend the Form 2290 renewal time frame from two months to Three Months. You read that right you can now Pre-file Form 2290 for tax Year 2017 -2018 with www.Tax2290.com / www.Taxexcise.com , even before the IRS officially begins accepting Tax returns for the period of 2017 – 18.
www.Tax2290.com / www.Taxexcise.com Offers a Flat 10% discount on the E-file service fee to compliment every Individual who Pre-files their Form 2290 from June 1st 2017 till June 10th 2017. Apply Promo code "KICKSTART17" when prompted to avail this exclusive offer. Seize the opportunity before it ends, only three more days left to grab this exciting offer. Make hay while sun shines. Pre-file Federal heavy highway use tax return Form 2290, before June 10th and save 10% of the E-file preparation fee. Get all your questions answered by our Tax Experts, call – 1-866-245-3918 or write to them @ support@taxexcise.com .