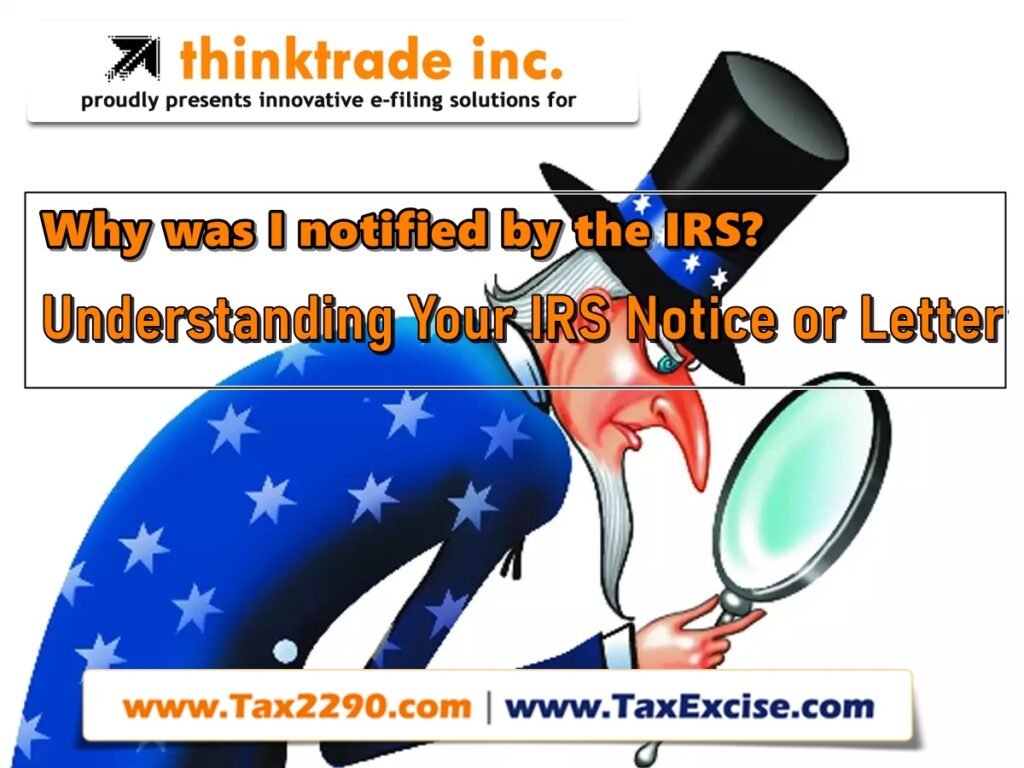 Mistakes are a part of life, we take action and we learn from them. Most mistakes made on tax returns are due to trial or human error and can be easily corrected by filing amendments. There are however few instances where certain errors might go unnoticed and the IRS will send you a notice by mail to keep you informed. The notice or letter will explain the reason for the contact and brief you with detailed instructions on how to have this resolved.
There are many reasons why the IRS may send a letter or notice. It typically is about a specific issue on your federal tax return or tax account. The IRS generally sends notices and letters based on the following grounds:
You have a balance due.
You are due a larger or smaller refund.
IRS has a question about your tax return.
IRS needs to verify your identity.
IRS needs additional information.
IRS changed your return.
IRS needs to notify you of delays in processing your return.
IRS has not received your tax return/payment.
Most notices received can be resolved by simply responding to the letter or contacting the IRS on the numbers provided. For added information, you can also visit https://www.irs.gov/newsroom/ten-things-to-know-about-irs-notices-and-letters
All Federal Tax Returns have to be filed before the deadline. We at TaxExcise.com would also like to keep you reminded about one such important upcoming deadline, Form 2290 is due for renewal by August 31st for vehicles reported for the current tax year July 2020 to June 2021 and failure to file on time will in-turn also result in added penalties with interest.
Due to a large volume of filings taking place, it is advisable to have this form completed a few days before the deadline allowing you to beat the last-minute rush and also gives you an ample amount of time to make any corrections if necessary. Be sure to have your Form 2290 completed for tax year July 2020 – June 2021 before the August 31st deadline in order to stay compliant with Uncle Sam.
To provide a state of the art customer service and have your questions answered do reach us on our 3-way line of communication, feel free to speak to our tax experts @ 866-245-3918 now available all 7 days of the week from 9am – 6pm Central Time. You can also email your questions to support@taxexcise.com. For an immediate response during working hours, you can also use the LIVE CHAT Option available on the website.
Stay Safe, Stay Compliant, Happy Trucking!!