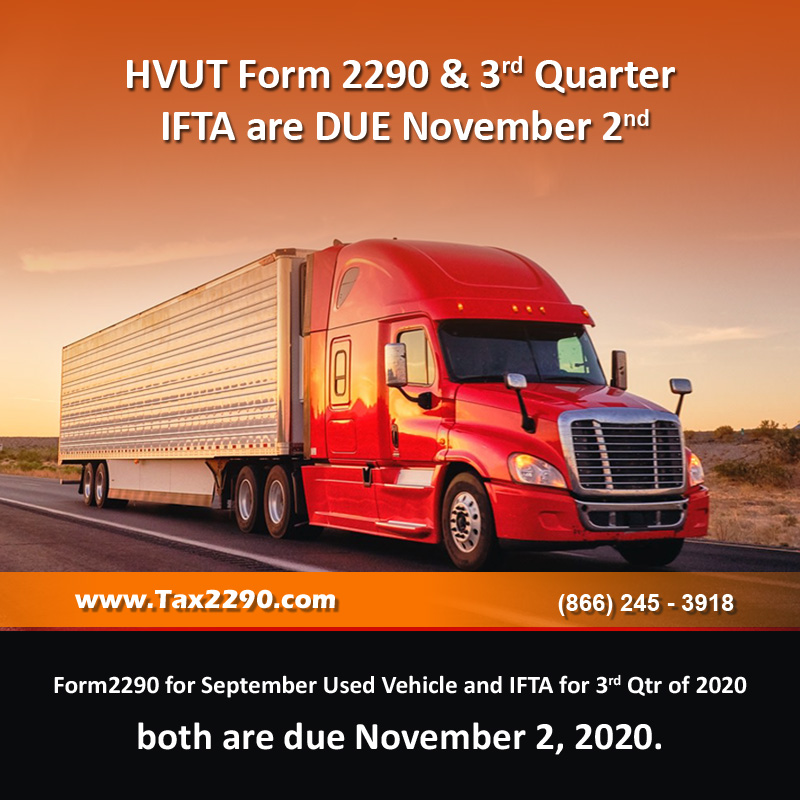 Deadlines are constant reminders that allow you to get tax returns completed on time and also stay compliant with the IRS. Paying taxes before the due date always gives you the upper hand.
We at www.taxexcise.com/ www.tax2290.com would like to keep you reminded of the forms that are due by end of this month:
Form 2290: The Federal Excise Tax Form 2290 also known as Heavy Vehicle Use Tax (HVUT) is due by November 2nd  for any new vehicle that was purchased or first put into service in the month of September.
IFTA: International Fuel Tax Agreement is due by November 2nd for the third quarter of 2020. IFTA is filed for vehicles that travel in at least 2 or more IFTA jurisdictions. All reports will have the amount of fuel used and mileage covered under each state jurisdiction traveled. IFTA fuel reports are due four times a year, the last day of the month after each quarter closes. Prepare this report for the third quarter of 2020 before the November 2nd deadline.
Continue reading