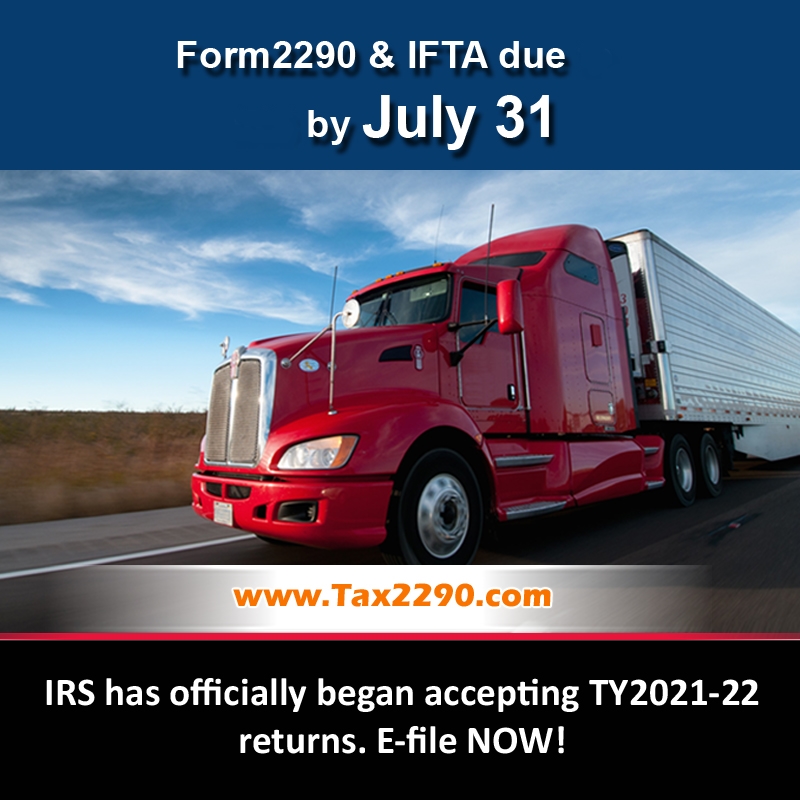 What is a Pro-Rated Tax Amount? Most users just end up paying for the complete year instead if it's a new vehicle you will only need to pay from the month you started using it. Well basically, if you use your vehicle for a lesser period of time than you're scheduled to use it for, it's fair to expect that you will only be charged from the month you started. That's essentially what we mean by a Pro-rated tax amount.
We at www.taxexcise.com/ www.tax2290.com would like to keep you reminded about the Three tax forms that are due by end of this month:
Form 2290: The Federal Excise Tax Form 2290 also known as Heavy Vehicle Use Tax (HVUT) is due for new vehicles that were first used or began operations in June 2021 the deadline to have these units reported on Form 2290 is July 31st.
Continue reading