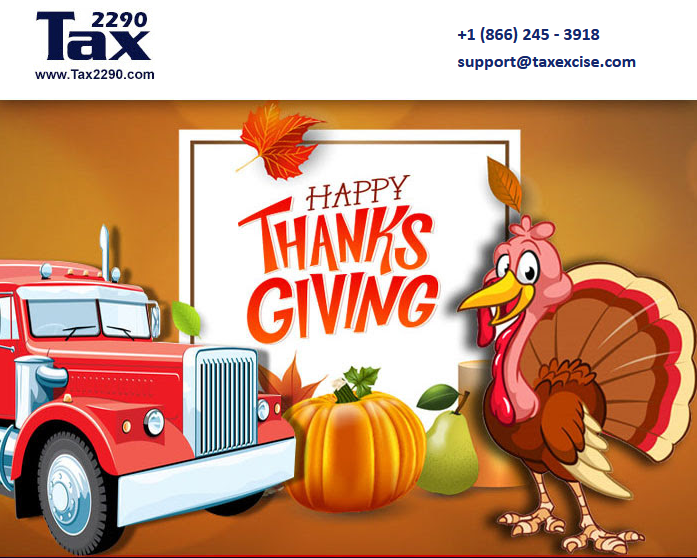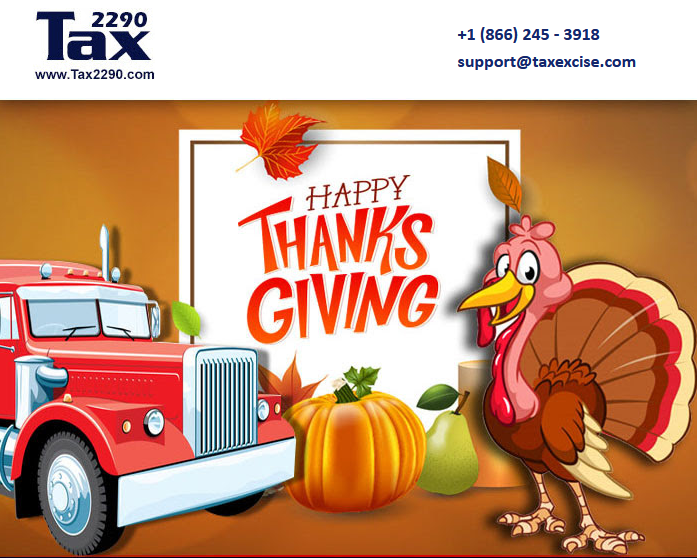 Tax2290 Team takes this opportunity to wish you all a very happy and blessed Thanksgiving! Wishing you the gift of faith and the blessing of hope this thanksgiving day! We gather on this day to be thankful for what we have, for the family we love, the friends we cherish, and for the blessings that will come. Happy Thanksgiving!
As we give thanks this holiday, we'd like to thank dear truckers, for serving the nation during the pandemic. We thank you for demonstrating your warrior spirit through your courage and unwavering commitment to serve our nation throughout the many challenges, you have braved during the pandemic. Among the important keys of our economy are clear-cut truckers who keep America moving forward while staying away from home and risking their lives, you're the true HERO of our nation. We are proud to be a part of this industry and we are most grateful for the privilege of working with you as you remain at the heart of everything we do.
We also want to thank all of you for your work and commitment to make the nation a better place for all people.
www.Tax2290.com / www.TaxExcise.com will always be at your service for all your Form 2290 needs so that you can keep on trucking because we would be nothing without you trucking!
Feel free to reach our Tax Experts for assistance on your next Form 2290 e-filing that is due November 30, 2020, for vehicles first used on public highway in October 2020 @ 1-866-245-3918 or support@taxexcise.com or through the Live Chat option, available on the website.
Have a HAPPY & SAFE THANKSGIVING and Keep On Trucking!