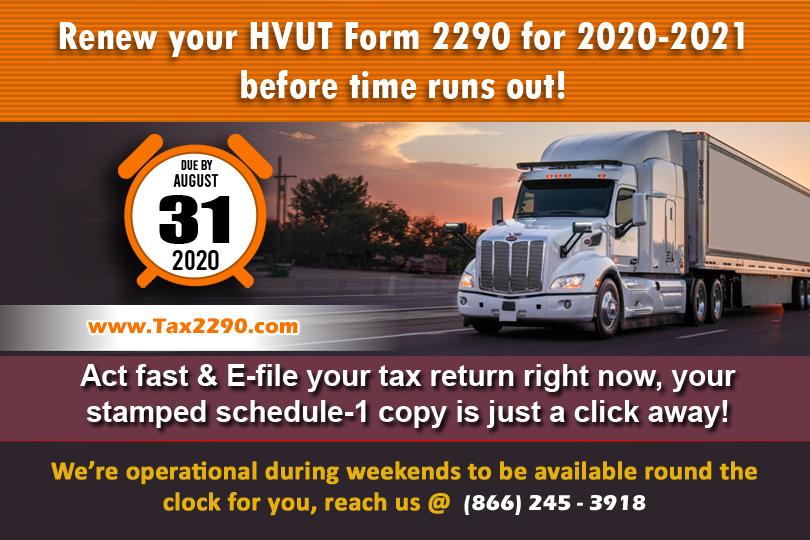 "Opportunities are like sunrises. If you wait too long, you miss them." William Arthur Ward
Trucking is not just a job it is a way of life. Every driver will always try to seize an opportunity to make the best out of it. Missing out on an opportunity to file and prepare taxes will not only result in penalties but also interests for late filing. With the deadline looming just a few weeks away we would like to keep you reminded to have the 2290 HVUT completed on time and stay compliant with the IRS.
Now you may wonder with the deadline at the end of the month, why file ahead?
Continue reading